The Financial Statement: Through a Dealer's Eyes
Two-day or three-day Course
Master your financial statement to discover key areas of opportunity in the dealership. Come prepared to analyze and discuss your own dealership's performance.
Note: All NADA Academy courses are created with the understanding that participants have a strong knowledge of the dealership financial statement, so it is recommended that participants start with this class.
Instructor-Led Learning Objectives
Locate key data on the financial statement and
be familiar with its navigation in order to view the statement through the eyes of a dealer and confidently discuss the document.
Illustrate the flow of accounting to determine where the numbers originate and how the financial statement is populated.
Calculate a quick dealership analysis to determine the health of the dealership.
Analyze a dealership cash flow scenario to distinguish the difference between cash and profit.
Explain the importance of managing the four cash accounts in order to identify key financial statement components through the eyes of the dealer.
Review the principles of LIFO to recognize the pros and cons of the tax-deferral method through the eyes of the dealer.
Identify areas of accounting accuracy discrepancies and explain why dealers may account for things differently.
Evaluate key financial performance indicators on the balance sheet.
Calculate parts and accessories markup, gross profit and profitability, and evaluate the results against the profile.
Calculate fixed absorption to determine if the service department is contributing proportionally to the dealership.
Explain work-in-process inventory, how it's calculated and how to reconcile it on a monthly basis.
Contacts
Image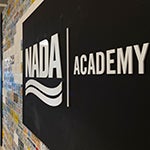 Image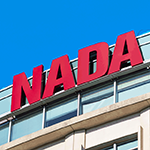 More Tailored Training Courses