Join a Network of More than 16,000 New-Car Dealers
Who can join NADA?
If you are a new-car dealer operating an automobile sales and service franchise in the United States or its territories, you are eligible for membership. International new-car dealers are also eligible. NADA Membership is based on rooftop location, which means that member services extend to your employees and staff. Join today by filling out the membership application, or calling us at 800.557.6232. View current Membership dues.
NADA Member Benefits & Programs
Dealers who join NADA open up a world of resources for themselves and for their employees. In addition to continuous advocacy efforts made on your behalf, NADA members enjoy a variety of benefits to help keep their dealerships humming.
International Dealer Affiliates
Dealers from all over the world are invited to become NADA International Dealer Affiliates. Affiliates keep informed on the U.S. retail automotive market, are eligible for member programs and services, and will save money on NADA meetings, publications and consulting services. Apply today.
NADA is the industry's largest association that advocates on behalf of dealerships and provides critical resources for dealer owners and their employees.
Dealership employees: You may already be a member!
If the dealership you work for is already an NADA member, you can access all your NADA benefits by creating an account. Select the dealership where you work and find your email in the employee roster. If your email does not display, ask your manager to update your member profile.
If you don't know if your dealership is a member, contact us. If you know your dealership is not an NADA member, join today.
Contact
Image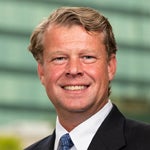 Scott Spurgeon
Senior Director, Membership
8484 Westpark Drive
Suite 500
Tysons, VA 22102
The Auto Industry Event of the Year
Join us January 26-29 in Dallas, TX!
World-class speakers and education 

Premier marketplace of products & technology

Outstanding networking opportunities
And be sure to attend our exciting welcome reception: NADA Show Roundup at Gilley's!
Register Today