Interested in marketing your product or service to franchised new-car and -truck dealers? NADA provides many cost-efficient ways companies can reach this dynamic market.
Advertising
Advertise with NADA to reach the most influential group of dealer decision-makers — the dealer-members of NADA. Reach your target market and make your ad dollars go farther by advertising with the nation's No.1 trade association for new-car and -truck dealers. A variety of advertising opportunities are available. For details, check out the sales kits on this page or email us.
Exhibiting
Exhibit at the annual NADA Show, the auto industry event of the year, to connect with industry leaders, showcase your brand, launch and promote new products and services and add to your company's bottom line. The four-day show includes:
General sessions, workshops, dealer franchise meetings, and exhibits.
More than 20,000 dealers, dealership managers, manufacturers and related-industry representatives come together under one roof; and
More than 500 companies exhibit at the expo, which spans more than 650,000 square feet. 
For information, contact Connie Mikels, Director of Expositions, 703.448.5861, cmikels@nada.org.
Sponsorships
Exhibitors at the annual NADA Show will be offered a host of high-profile sponsorships and advertising opportunities to give exhibitors maximum exposure at the show.
For more information, contact us at sponsorships@nada.org.
Join State and Metro Dealer Associations
NADA encourages advertisers and vendors to develop "face-to-face" relationships with dealers, which is why NADA does not have a membership category for product/service vendors. Note that many state and metro associations do offer associate memberships. A list of these local associations is available here.
Image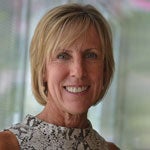 Image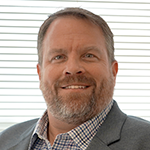 Dan Ruddy
Senior Director of Business Development
NADA Show 2024

The Auto Industry Event of the Year returns to Las Vegas, Feb 1-4. Attendee registration and housing is now open!
 
Register Now