Change Management
Two-day Course
In today's ever-changing automotive environment, it's no longer enough to merely respond to change. The most successful individuals and businesses are the ones driving and managing change. Learn how to master a well-rounded approach to ongoing change, which is key to building an agile business environment and making yourself resilient and adaptive.
Gain a clear understanding of the definition of "change management."
Identify reasons why change is both necessary and challenging.
Explore important elements of change implementation by participation in the Lego Challenge.
Analyze the effect of both DISC (dominance, influence, steadiness, conscientiousness) and values when dealing with change.
Explain Kotter's eight-step change model as a strategy for implementing change.
Identify the three stages of Bridges' model of transition and how they support those going through change.
Understand and implement the 10 tips for leading yourself through change.
Contacts
Image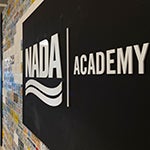 Image