Fixed Operations
Two-day Course
Learn how to analyze a dealership's service and parts departments using the financial statement and the dealership's DMS reports. Areas covered: hours sold, gross retention, technician proficiency, work mix, single-line repair orders, gross and true turns, level of service, phase- in/phase-out, best reorder points/best stocking levels, lost sales, emergency purchases, special orders and obsolescence. A repair order analysis is completed and analyzed, and an emphasis is placed on the synergy needed between the service and parts departments.
Note: For dealer groups, these courses can be divided into stand-alone two-day or three-day service and parts operations.
FOUNDATIONS OF FIXED OPERATIONS
Through a Dealer's Eyes on What's Important on the Financial Statement
Apply and interpret basic parts department measurements.
Calculate and differentiate markup vs. margin.
Compare and contrast the difference and relevance of gross turns vs. true turns in parts department inventory.
Determine service and parts profitability and effectively recommend improvements.
Identify the key components to analyze for service and parts operations.
Prepare a repair order survey to determine the effects of work mix and rate structure in the shop.
Identify successful service-drive processes to reduce one-line repair orders.
ADVANCED FIXED OPERATIONS
Determine if the parts department is contributing to dealership profitability and, if necessary, formulate recommendations for improvement.
Explain the value of parts tracking so the dealerships stocks the correct parts.
Interpret the cause and effect of how parts flow into and out of inventory in order to identify any system/ process breakdown.
Critique service operations to be able to identify opportunities and learn strategies for implementing process improvements.
Produce a forecasting model to identify the number of technicians needed to fulfill the shop load.
Evaluate scenario-based case studies for proficiency, including fill-rate analysis depicting desired outcomes, and identify at least five areas of opportunity.
Contacts
Image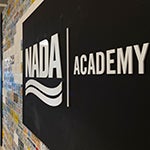 Image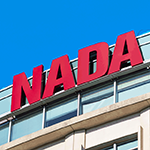 More Tailored Training Courses