NADA Dealership Fundamentals
Two-day Course
Introduces the basics of dealership operations. Learn to track a vehicle from the time it is purchased from the OEM to the time it leaves the dealership, then understand what happens to the customer's trade-in and the differences in dealing with new- and used-vehicle inventories. Covers all dealership departments, and looks at how various actions can impact the dealer's financial statements. We hope you packed your thinking cap because this class will require you to think critically about a dealership and identify some key opportunities for improvement.
Introduction
Articulate the objective of NADA.
Describe how NADA benefits dealers.
Discuss NADA's current priorities in the automotive industry.
Explain industry trends in sales, profit margins and vehicle disposition.
Examining Dealerships on the Surface
Examining Dealerships on the Surface
Compare and contrast franchised and independent dealerships.
Describe the basic organizational structure of a dealership.
Explain the life cycle of a vehicle beginning with the OEM.
The OEM Relationship
Describe how OEMs and dealerships interact.
Identify the reasons for pump-ins and pump-outs.
Explain how floorplanning impacts the dealer's financial statement.
Articulate how co-op funds are accrued.
New-Vehicle Department
Discuss the importance of managing showroom traffic.
Explain various pricing strategies.
Describe the steps in a typical sales process.
Finance and Insurance
List the products and services dealerships typically offer in the F&I department.
Articulate the value of F&I products to the dealership and consumers.
Compare and contrast gross per contract and penetration.
Service Department
Explain absorption.
Discuss the various labor rates and services offered in the service department.
Calculate technician proficiency.
Articulate the importance of reconditioning and certification.
Explain the role of the body shop.
Parts Department
Explain the role of the parts department.
Learn the different types of parts customers.
Manage inventory.
Used-Vehicle Department
Identify key metrics in the used- vehicle department.
Explain the appraisal process.
Articulate the importance of managing aging inventory.
Discuss pricing strategies.
Compare and contrast auction and wholesale.
Digital Advertising
Discuss the ways consumers are shopping for vehicles.
Articulate the importance of advertising in different areas of the digital space.
Explain how digital advertising mediums influence consumers.
General Manager and the Financial Statement
Explain the role of the general manager.
Discuss the financial statements of a dealership.
Articulate the key accounts on the financial statement.
Contacts
Image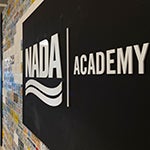 Image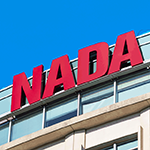 More Tailored Training Courses