Clarissa Jauregui has an exciting job. As she describes it: "We are the ones who get customers into the vehicles that ultimately facilitate their lives."
Different daily: In her role as a finance and sales manager at Van Horn Automotive Group in Sheboygan County, Wis., Jauregui guides customers' vehicle purchase from securing financing to managing the cash flow of the dealership.
Much of her job centers around building and maintaining relationships, including with customers, other auto group departments, banks, and DMVs. Every day is different.
Image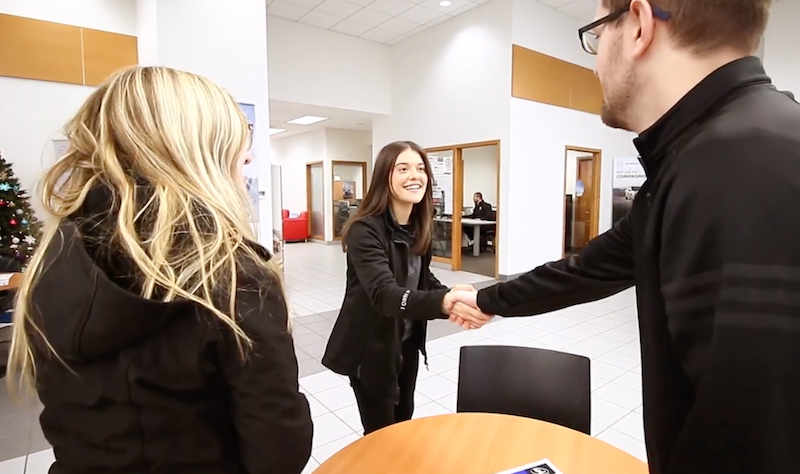 Empowering: While there is guidance from the auto group's leadership team, Jauregui and other managers independently lead the management, training, and education of the sales team and the business and customer service they deliver.
"We are empowered to make decisions," said Jauregui. "The freedom to be able to do that and take ownership is probably one of the things that has made me appreciate this industry as much as I do."
Collaborative: Partnered with this independence is a team spirit in the dealership and auto group. Customers come to the dealership throughout the life span of their vehicle, from purchase to service to repairs to resell.
Communication and collaboration across departments is crucial to deliver a successful customer experience.
Wide-ranging: Within this culture of collaboration, Jauregui emphasizes the importance of mentorship in making career development visible and accessible.
"There's really a place for everyone, and there are opportunities to grow within the industry," she said. "You can really take your career in whatever path you decide and whatever path fits your life."
Rewarding: Jauregui emphasizes the importance of having a staff that reflects the community it serves. Jauregui, whose first language is Spanish, calls working with Spanish-speaking customers "rewarding."
She said, "I'm honored to be a part of the representation that our customers need. I'm glad that we've been able to create a trustworthy resource for all individuals and families in our community."
Jauregui learned Spanish from her parents, who are both from Mexico. They raised her in Door County, Wis., where she worked at her family's restaurant and learned many of the customer service and retail skill she uses today. Growing up in a tourist area, she never considered a career in auto retail until her college network led her to the Van Horn group, which she described as "an opportunity to do something different."
Enduring: Through her time spend at her family business, Jauregui knew that she would be an entrepreneur, even an owner of her own business. Now, as she looks ahead at her career, she sees a path for herself in auto retail.
"I want to continue my education in this industry and see where that takes me in the future," said Jauregui. "If it's part of our leadership team, that's the ultimate goal."