Image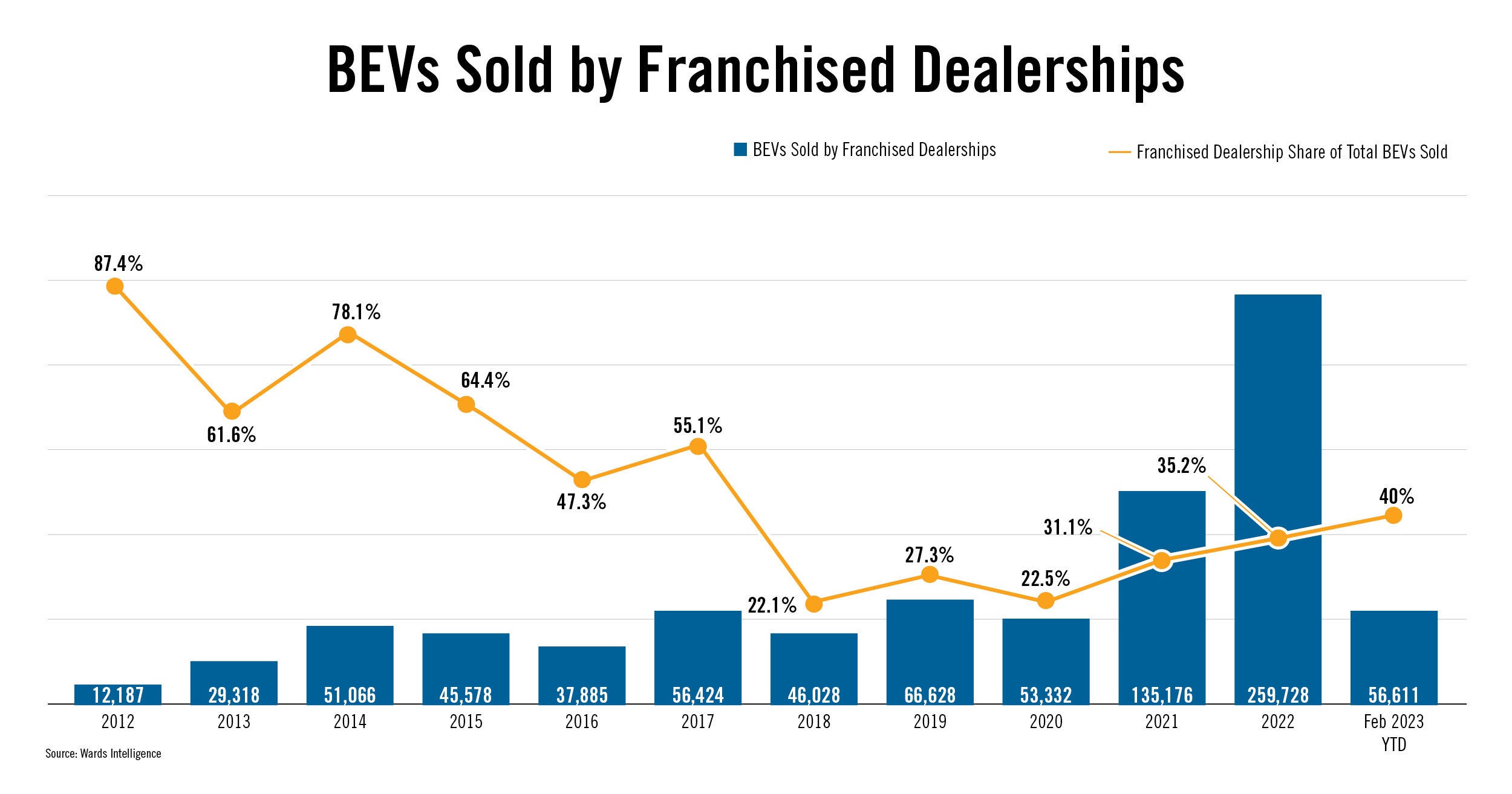 Local dealerships are essential in selling and servicing electric vehicles (EVs) – and the numbers back it up. Wards Intelligence data shows that dealerships sold nearly five times as many EVs in 2022 as they had in 2020. And the projections for 2023 anticipate another big leap. The first three months of 2023 have already seen a 60 percent increase in EV sales compared to the same time last year.
This should come as no surprise to the industry. Franchise dealers have a proven record of not just meeting consumers' needs but anticipating them. As car shoppers became interested in an online experience, dealers were already investing in internet sales, and while the COVID-19 pandemic spread across the country, dealers quickly worked to find creative solutions to provide contact-free service and deliveries. Going electric is just another example of dealers innovating alongside the consumers they serve.
According to Consumer Report's recent analysis, demand for electric vehicles increased 350% from 2020 to 2022. Despite the obstacles of supply chain constraints and inventory shortages, dealers are leading the way in EV investments. They are the first line of consumer education, including addressing common concerns like range anxiety and affordability. They also are the leaders in infrastructure installments, including chargers, power lines, transformers, and battery storage.
Image