October is a month known for falling leaves, pumpkin spice lattes, and cool autumn breezes. However, it's also a time when the spirit of giving takes center stage. Students from the National Automobile Dealers Association (NADA) Academy recently demonstrated the power of community and compassion as they participated in the annual Sock-tober: donating socks to local homeless shelters. This act of generosity was a testament to their commitment to service and a reminder of the simple ways we can make a difference.
When it comes to donating to homeless shelters, we often think of food, clothing, and blankets. Yet, one essential item is often overlooked but is in high demand—socks. They play a crucial role in preserving warmth and health.
The impact of the sock drive was felt across the community. Local homeless shelters, which often struggle to meet the demands of their clients, received a much-needed boost. Moreover, the initiative reinforced the importance of social responsibility, empathy, and the positive influence a united community can have.
The NADA Academy had 12 classes on-site in Sock-tober, who competed each week to donate the most socks. By driving each other on, they were able to donate a total of 21,158 pairs of socks.
Winning classes:
Week 1:           N432 (Parts)    1,055 pairs of socks
Image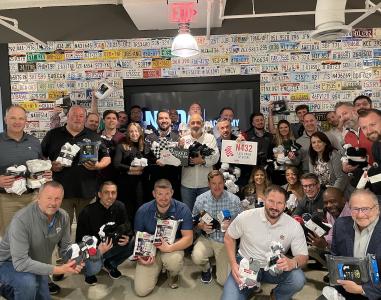 Week 2:           N428 (Service) 2,355 pairs of socks
Image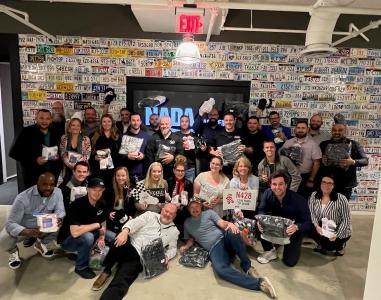 Week 3:           N433 (Parts)    11,280 pairs of socks (Grand Champions)
Image