Invest in yourself and gain the confidence to lead. This Professional Series Sales Management course is designed for those who are new to a leadership position within a dealership department, aspire to become a department manager or have accelerated growth opportunities.
Format
In-Person: Two days of department-focused training and two separate days of leadership training in the classroom.
Live Virtual Classroom: Four 3-hour sessions, spread over two weeks, of department-focused training. Followed by four 3-hour sessions, spread over two weeks, of leadership training.
Self-Paced: Online HR and DMS training included for both format options.
PRICE: $2,995
Image

Convince Your Manager You Need to Attend
Image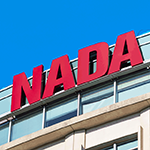 How it Works
Each Professional Series Certification includes four instruction modules that may be taken in any order over the course of 12 months.
Core Competencies
Develop a sales process that supports the dealership vision for profitability.

Plan for the future of variable operations.

Manage vehicle inventory to impact the bottom line and improve customer satisfaction.

Find and hire top sales team members.

Consistently drive departmental profitability.
Leadership Foundations
Adopt DISC as a model of leadership behavior and versatility, facilitating open communication.

Utilize problem solving and decision making in conflict resolution.

Employ the SMART model to achieve goals.

Sharpen your leadership style to motivate your team.

Raise productivity through skilled time management and ongoing priority analysis.
Human Resources Foundations
Uncover the correlation between people and profit.

Develop an effective onboarding program.
DMS Applications
Learn to Find the Data You Need
The DMS Applications module includes an 8-hour self-paced online course.
Harness the power of department specific reports.

Discover the most impactful functions of the DMS.
Watch Professional Series Overview
Watch Professional Series Overview