The Year at a Glance: A Final Message From Your 2016 Chairman
BY JEFF CARLSON, DECEMBER 2016

As the last month of 2016 is well under way, we often become engrossed in holiday plans, end-of-year travel and New Year's resolutions. But it's equally important to pause and appreciate what we've accomplished over the past year. The National Automobile Dealers Association would like to thank its amazing dealer network-over 16,500 strong-for the hard work and passion that helped us earn a record-breaking year.

2016 has been an excellent year for the auto industry as we end with about 17.5 million new-car sales. It seems timing is on our side. In the regulatory and legislative arenas, NADA continued to hold its defensive line with the Consumer Financial Protection Bureau's intrusion into our business. We worked hard to gain traction for the critical Senate Bill 2663, which aims to curb the CFPB's regulatory overreach. We tackled many other regulatory agencies with the knowledge that many of their policies have a significantly negative impact on the dealer business. We quantified and communicated the potentially negative economic impact to consumer affordability. This includes examining CAFE rules, recall mandates, manufacturer direct sales and many others. NADA's messages were effectively circulated and re-circulated through the year in major news outlets including The Wall Street Journal, Bloomberg and The New York Times, just to name a few.

I have had the honor of reminding the greater public that dealers are the solution, not the problem. We are agents of change, and I've had the great opportunity to meet many of you and speak at your state association conventions. Internally, NADA has never been stronger. Our re-branding is complete and with NADA President Peter Welch at the helm, this association has never been leaner, more focused and more ready to take our members through the challenges of the next century. Let's celebrate NADA's century milestone together at the 100th Convention & Expo in New Orleans in January. Allow me the opportunity to thank you in person while handing the keys over to 2017 NADA Chairman Mark Scarpelli.

Finally, I want to thank each and every one of you for an excellent year as your NADA chairman. I have met so many passionate and hardworking dealers throughout the United States and abroad in four different countries. Each time, I'm amazed at the kinship we have and the spirit we share-we are all resilient and energetic, with high risk tolerance and boundless entrepreneurial skills. U.S. dealers have the best advantage with our incredible business model called the franchise system. It is a valuable asset for dealers and the envy of the world. For 100 years, we've served the driving public better than anyone else through this system and I know it will take us through the next 100. I could not have had such a productive year without the great leadership at NADA and the love and unswerving support of my wife Nancy and my children. As we all look to the future, let us not forget to appreciate the blessings of the past year.

On behalf of NADA, I wish you a very happy holiday season and a boundless and prosperous New Year!

Jeff Carlson, 2016 NADA chairman, is a Ford and Subaru dealer in Glenwood Springs, Colo.
Media Contacts
Image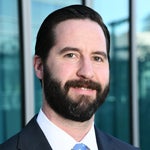 Jared Allen
Vice President, Communications
Image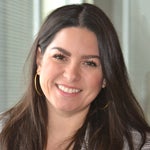 Juliet Guerra
Director, Media Relations