Virginia Says 'No' to Tesla
RICHMOND, Va. (April 23, 2013) -- The Commonwealth of Virginia has denied Tesla Motors request to own and operate a retail operation in McLean, Va.

Virginia law establishes a general rule prohibiting manufacturer-owned dealerships unless the motor vehicle Commissioner determines that there is no dealer available other than the manufacturer in the community to own and operate the franchise, then the manufacturer may be able to operate its own dealership.

Tesla claimed its business model differs from traditional dealerships and dealers would not be profitable.

The Virginia Automobile Dealers Association (VADA) argued that the exception to the statute was not satisfied by Tesla simply claiming it did not want to have dealers.

In a ruling on Monday, April 22, after reviewing  both arguments, Richard D. Holcomb, commissioner of the Virginia Department of Motor Vehicles, said he would need further proof to indicate that no dealer independent of Tesla would be available in the community to own and operate a dealership and therefore, did not authorize Tesla to operate a dealership in Virginia.

"We are pleased with the ruling," said Don Hall, president and CEO of VADA.
Media Contacts
Image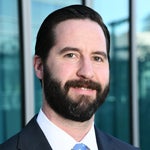 Jared Allen
Vice President, Communications