Vice President Praises Dealers, Highlights Support for Estate Tax Repeal
NADA'S WASHINGTON CONFERENCE DRAWS RECORD ATTENDANCE

WASHINGTON (Sept. 19, 2006) - Vice President Dick Cheney highlighted the Bush Administration's call for permanent repeal of the death tax in his keynote address at the National Automobile Dealers Association's (NADA) Washington Conference. The Vice President's remarks were wide-ranging, covering everything from national security to the state of the economy.

"The dealership industry has become one of the powerhouses of the American economy - generating some 20 percent of all retail sales in the country," he said. He also praised dealers for their community service and recognized the 100-year anniversary of the auto franchise system. A transcript of Vice President Dick Cheney's keynote address at NADA's Washington Conference is available on the official White House website.

New car dealers and state and metro dealer association executives from across the country attended the Conference and met with their legislators to discuss issues impacting the auto industry. The session included a full program of addresses by key congressional members, political analysts and NADA executives.

"From start to finish, it was a tremendous opportunity for NADA members to get an inside view of Washington," said David Regan, NADA's vice president of legislative affairs. "We had record attendance and, with the Vice President's appearance, we had the highest-ranking government official to participate in the Washington Conference."
Media Contacts
Image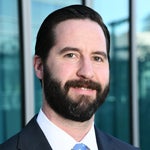 Jared Allen
Vice President, Communications
Image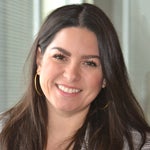 Juliet Guerra
Director, Media Relations