USA TODAY and NADA Name Winner of Dealer Innovation Award
MCLEAN, Va. (April 4, 2007)-USA TODAY and the National Automobile Dealers Association (NADA) will present the Dealer Innovation Award today to Kim Maxwell, general manager of Hill International Trucks, LLC, in Washington, Pennsylvania. Maxwell is the first truck dealer to receive the award since it was initiated six years ago.

The USA TODAY Dealer Innovation Award, conducted in association with NADA, is given out each year to a new car or truck dealer who has implemented effective initiatives that result in measurable improvements for their business and employees, as well as for their community. The theme for this year's award is energy conservation.

Maxwell built a state-of-the-art new dealership three times larger than his previous store, while costing 77 percent less per square-foot in energy to operate. He achieved these energy savings by equipping the building with such high-efficiency systems as: dual waste oil furnaces that are used in an ambient floor heating system; a wash recycling system; light-colored roofing material to reflect solar heat; air-locked door systems; dual pane tinted glass; and fluorescent and metal halide lighting schemes.

Maxwell was selected as the Dealer Innovation Award winner from among three finalists: Pat Lobb, owner of Pat Lobb Toyota in McKinney, Tex.; Gordon Moore, vice president of McCormick Chevrolet in Nappanee, Ind.; and Jeff Morrill, owner of Planet Subaru in Hanover, Mass.

USA TODAY, the nation's top-selling newspaper, will be celebrating its 25th anniversary on September 15th, 2007. It is published via satellite at 36 locations in the USA and at four sites abroad. With a total average daily circulation of 2.3 million, USA TODAY is available worldwide. USA TODAY is published by Gannett Co., Inc. (NYSE: GCI). The USA TODAY brand also includes: USATODAY.com, an award-winning news and information Web site that is updated 24 hours per day; USA TODAY Sports Weekly, a magazine for enthusiasts of professional football and baseball; and USA TODAY LIVE, the television arm of the USA TODAY brand that brings the spirit and quality of the newspaper to television.
"In addition to promoting energy conservation through the Dealer Innovation Award program, NADA has also partnered with the Environmental Protection Agency's ENERGY STAR program to encourage dealerships to consider a variety of cost-effective retrofit and new construction strategies involving energy efficient lighting, climate controls, equipment, and building design. The Energy Stewardship Initiative challenges dealerships to achieve energy savings of at least 10 percent annually by using the data, documents, and tools. The Initiative will recognize dealerships that achieve significant annual energy savings."
Media Contacts
Image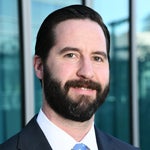 Jared Allen
Vice President, Communications
Image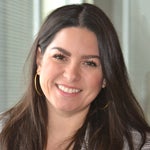 Juliet Guerra
Director, Media Relations