USA Today and NADA Name Winner of Dealer Innovation Award
McLEAN, Va. (April 12, 2006) -USA TODAY and the National Automobile Dealers Association (NADA) presented the Dealer Innovation Award to Andrew Budd, owner of Country Chevrolet, in Warrenton, Va. Budd was selected from among four finalists as the national winner of the annual award.  

The USA TODAY Dealer Innovation Award, conducted in association with NADA, recognizes dealers who took a leadership role in the use of technology to improve their business operations.

Budd created a new-vehicle inventory management software system to quickly analyze sales and inventory data and better serve customers by reducing order-to-delivery time. The system significantly improved efficiency and enabled the dealership to stock broader inventory. It also increased productivity and retention of sales staff, while reducing floorplan interest expense and dealer trade volume. The software proved so successful that Budd formed a company to make the software available to other dealers.   

The Dealer Innovation Award was presented to Budd by USA TODAY and NADA at a special awards ceremony held in conjunction with the New York International Auto Show.

USA TODAY is the nation's top-selling newspaper, with a total average daily circulation of 2.3 million.  It is published via satellite at 36 locations in the USA and at four sites abroad, and is available worldwide. USA TODAY is published by Gannett Co. Inc. (NYSE: GCI).
Media Contacts
Image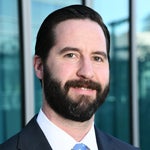 Jared Allen
Vice President, Communications
Image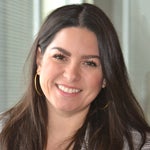 Juliet Guerra
Director, Media Relations