University of Portland Receives Grant from the NADA Foundation
McLEAN, Va. (March 2, 2015) - The National Automobile Dealers Charitable Foundation provided the University of Portland with a $7,000 grant last month. The funds will be used for the emergency needs of students.

"The University of Portland greatly appreciates the support from the NADA Foundation," said Laurie Kelley, vice president of University Relations at the University of Portland. "Scholarships for students in need are of specific focus. In particular, an emergency fund for students who face unexpected financial circumstances is critical to some students' success. We are truly grateful for this support."

The contribution was made through the NADA Foundation's Joseph J. Sanchez Memorial Fund. The fund was established to honor Sanchez, former vice president and general manager of General Motors' Oldsmobile division and the first president of Saturn Corporation.

"Joseph Sanchez believed in the value of a formal education," said Bob Mallon, chairman of the NADA Foundation. "We are proud to present this donation to the University of Portland to further honor his memory."

The University of Portland is an independently governed Catholic university guided by the Congregation of Holy Cross. U.S. News & World Report ranks the institution as one of the top 10 regional universities in the West. It is the only school in Oregon to offer a College of Arts and Sciences, a graduate school and nationally accredited programs in the schools of business, education, engineering and nursing.

Since 1985, $550,000 in grants from the Sanchez fund have been presented by the NADA Foundation to private and independent colleges across the country.
Media Contacts
Image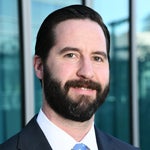 Jared Allen
Vice President, Communications