Three NADA Directors Included in Automotive News' List of 100 Leading Women in the Industry
WASHINGTON (Sept. 13, 2010) - In this week's edition of Automotive News, a special section recognizes the "100 Leading Women in the North American Auto Industry."

Three of the women are dealers who currently serve on NADA's board of directors. They are Annette Sykora, partner of Smith South Plains Enterprises, (North Texas); Marcy Maguire, CEO of Maguire Automotive Group, (New Jersey); and Tammy Darvish, vice president of DARCARS Automotive Group, (Metro Washington, D.C.). Sykora was the 2008 chairman of NADA. Maguire currently chairs NADA's public affairs committee.

A total of eight of the 100 Leading Women are dealers, plus four executives of dealership groups. The list includes Rita Case, vice president of Rick Case Automotive Group; Mindy Holman, president and CEO of Holman Automotive Group; Maureen LaFontaine, co-owner of LaFontaine Automotive Group; Terri Mulcahey, vice president of business development for Penske Automotive Group; Lisa Warner Pickrum, executive vice president of RLJ-McLarty-Landers Automotive; Rachel Richards, vice president of retail strategy for Sonic Automotive Inc.; Susan Scarola, vice chairman of DCH Automotive Group; Lisa Schomp, owner and president of Ralph Schomp Automotive; and Stacey Gillman Wimbish, president of the Gillman Group.
Media Contacts
Image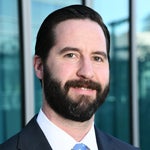 Jared Allen
Vice President, Communications
Image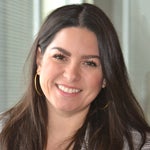 Juliet Guerra
Director, Media Relations