Texas Auto Dealer Charlie Gilchrist Elected 2019 NADA Chairman
RHETT RICART FROM OHIO ELECTED NADA VICE CHAIRMAN
NEWPORT BEACH, Calif. (Oct. 16, 2018) – The National Automobile Dealers Association's 63-member board of directors elected Charlie Gilchrist as chairman for 2019.

"I am truly honored and excited to represent and advocate for all new-car dealerships across the United States," said Gilchrist, who represents new-car dealers in Northern Texas on NADA's board. "I look forward to a great year."

Gilchrist, who is currently serving as NADA vice chairman, succeeds Wes Lutz, president of Extreme Dodge-Chrysler-Jeep-Ram in Jackson, Mich., as chairman.

"We are facing many challenges, but we will also have many opportunities as we journey throughout the year," added Gilchrist, president of Gilchrist Automotive, which includes Buick-Chevrolet-GMC, Chrysler-Dodge-Jeep-Ram, Ford, Nissan and Volkswagen franchises at five dealership locations in the Dallas-Fort Worth area. "With each dealer's involvement and the great NADA team, we can navigate and adapt to any challenge in our industry."

Rhett Ricart, who represents new-car dealers from Ohio on NADA's board, was elected NADA vice chairman for 2019.

"I am deeply honored to serve as NADA vice chairman and look forward to working with our accomplished NADA board and the extremely talented NADA staff," said Ricart, president of Ricart Automotive Group in Columbus, Ohio, which includes Ford, Hyundai, Kia, Mazda, Mitsubishi and Nissan franchises.

Bill Willis, president of Willis Chevrolet-Buick and Willis Ford in Smyrna, Del., was re-elected as secretary.

Bob Shuman, president of Shuman Chrysler-Dodge-Jeep-Ram in Walled Lake, Mich., was re-elected as treasurer.

The new terms begin at NADA Show 2019 in San Francisco in late January.

The election took place at NADA's board meeting in Newport Beach, Calif., on Oct. 16, 2018.

NADA's story began in 1917 when 30 auto dealers traveled to the nation's capital to convince Congress not to impose a luxury tax on the automobile. They successfully argued that the automobile is a necessity of American life, not a luxury. From that experience, NADA was born.

Today, NADA represents about 16,500 new-car and -truck dealerships, with both domestic and international franchises.
Media Contacts
Image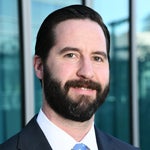 Jared Allen
Vice President, Communications