Taylor Says March Auto Sales Improve
McLEAN, Va. (March 31, 2005) - NADA Chief Economist Paul Taylor reports that new light vehicle sales will be stronger in March than the first two months of the year, or roughly the equal of last March, despite significant rain and cold temperatures in the East and Midwest.

April should show further gains, as the weather improves and more consumers visit new car dealerships. For GM and Ford, one more ingredient needs to be maintained through the spring: more competitive pricing. Such pricing for GM appeared in the last half of March, but too late to turn the tide of sales dramatically for the month.

For the first two months of the year, light vehicle sales are down 9.9 percent for GM and 7.2 percent for Ford versus last year. This year, with persistent news about gasoline prices, light truck sales are down 3.8 percent for Toyota,  7.9 percent for GM and 12.1 percent for Ford. Toyota is making relative progress, but is challenged by an overall drop in sales. For truck-based SUVs, made in North America, sales are down 19.5 percent, while SUVs imported from outside North America are down 10.3 percent.

Taylor says pricing disparities and constantly changing incentive plans, which in some cases haven't been well communicated, are largely responsible for the spread in the declines. All of the truck-based SUVs with similar V8 or V6 engines obtain about the same gasoline mileage.

The car-based Crossover Utility Vehicles, or CUVs, which do get better mileage, are up 20.7 percent when produced in North America and up 6.6 percent when manufactured abroad. This segment of CUVs has been growing at double digit rates since 1999. Toyota Division and Ford Division got an earlier start and have more offerings in this key area of growth than GM's Chevrolet and Pontiac Divisions.

Except for the lack of CUV products, these are solvable problems for GM in the nine months left in the year. Overall, product is much less of a problem than many GM critics have suggested. In the first two months of the year, Chevrolet has the second-best-selling sedan (Malibu), and the fifth-best seller (Impala), while Ford's Taurus (7th), Focus (9th) and new Mustang (10th) are doing well. The Mustang and Pontiac G6 demonstrates that style still helps sales. The Big 3 are seeing some bright spots in car sales.

There is plenty of time left in 2005, but all of the major manufacturers will be getting busy in an effort to sell more light vehicles from April onward.
Media Contacts
Image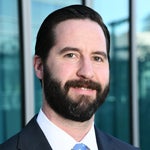 Jared Allen
Vice President, Communications
Image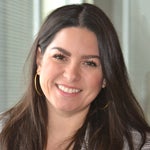 Juliet Guerra
Director, Media Relations