Sykora: Auto Dealer Network is Crucial to Economic Recovery
NEW ORLEANS (Jan. 24, 2009) - The franchised dealer network is - and will continue to be - the most cost efficient and dependable way to distribute new and used vehicles to consumers, Annette Sykora, chairman of the National Automobile Dealers Association said in remarks today at the NADA Convention & Exposition in New Orleans.

"You simply cannot replace the value we add to our communities with our local investments, and our contributions to charitable and community causes," Sykora told thousands of fellow dealers at the Morial Convention Center. "And the tax revenue we generate for our communities that supports the infrastructure and the education of our children is substantial."

In the midst of unprecedented challenges, it's important for people to know about the considerable economic impact of dealers in their communities, she said.

"To the media, to the lawmakers, we've explained that it's our investments that allow manufacturers to distribute their products efficiently," Sykora said. "It's our investments that provide the service facilities for America's fleet of cars and trucks."

As the deadline approaches for General Motors and Chrysler to submit reports to the federal government on their viability plans, Sykora said NADA continues to push for measures that will help restore consumer confidence, including tax incentives for car buyers and "cash for clunkers" programs that will help Americans into newer, more efficient vehicles.

This past week, NADA, the National Association of Minority Automobile Dealers and the Small Business Administration launched a loan guarantee program for dealers, and the groups are working to expand dealer eligibility, she said.

"We are taking an active role with the new administration concerning the stimulus package," Sykora said. "We're interested in encouraging more activity on our showroom floors."

Sykora is owner of Smith Ford Mercury in Slaton, Texas, and Smith South Plains Ford, Lincoln-Mercury, Dodge, Chrysler and Jeep in Levelland, Texas.
Media Contacts
Image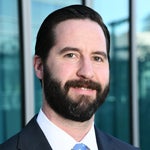 Jared Allen
Vice President, Communications
Image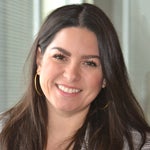 Juliet Guerra
Director, Media Relations