Peter Fong to Lead NADA Dealership Operations
TYSONS, Va. (June 7, 2016) - Peter L. Fong has joined the National Automobile Dealers Association (NADA) as senior vice president of Dealership Operations, NADA announced Tuesday.

Fong brings more than 20 years of industry experience to NADA, having held numerous executive-level sales, marketing and brand management positions at Ford Motor Company and Chrysler Group LLC. Fong also guided Carmoza, an auto transport start-up company, through its merger and acquisition.

Immediately prior to joining NADA, Fong was executive vice president and chief marketing officer at The Judge Group, a leading global firm specializing in technology consulting, staffing solutions and corporate training. He joined the company in 2013.

"I'm absolutely thrilled to be returning to the automotive industry, particularly now given the ongoing digital transformation of both the automotive manufacturing and retail sectors," said Fong. "My primary goal will be driving value-added changes in all areas of Dealership Operations, so that the next generation of products and services provided by NADA to dealers and their employees is second-to-none."

NADA's Dealership Operations department provides educational solutions and consultative services to member dealers in order to improve business operations. Dealership Operations includes Membership, Member Resources, NADA and American Truck Dealer (ATD) Academy, NADA/ATD 20 Group and NADA/ATD University Online.

Fong said one key area of interest in his new role at NADA will be implementing new best-in-class educational and training programs for dealerships to accelerate the 'online to in-store' car buying experience for consumers. "Digital technology and services will play a key role in the successful adoption of this process industrywide," he said.

"Peter brings tremendous understanding and a wealth of hands-on experience to NADA," said NADA President Peter Welch. "With Peter at the helm of Dealership Operations, NADA will be able to continue providing our member dealers and their employees with innovative educational and training programs designed to meet the challenges of automotive retailing both now and well into the future."  

Fong replaces John Lyboldt, who left NADA last year to become president of the Alexandria, Va.,-based Truckload Carriers Association.

Fong started his career after graduating from Villanova University with an undergraduate degree in mechanical engineering and serving in the U.S. Navy from 1986 to 1994. He served as a naval aviator, instructor and test pilot, and later as the senior class instructor and advisor for the Villanova University Naval ROTC Unit, while earning an MBA in strategic marketing and international management.

He remains active with several professional and civic organizations, and serves on the board of trustees for Villanova University. Fong served as an advisory board member for the automotive start-up GoMoto. He also served as vice chairman for the Wish Upon a Hero Foundation, area chairman for the New Jersey Chapter of the United Way and advisory board member for the Southern New Jersey Chapter of the National Ovarian Cancer Coalition.

Fong currently resides in Moorestown, N.J., with his wife and three children.
Media Contacts
Image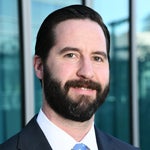 Jared Allen
Vice President, Communications
Image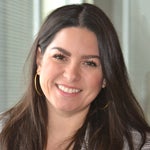 Juliet Guerra
Director, Media Relations