Pacific Lutheran University Receives NADA Foundation Grants
THE SANCHEZ AND WINSTON MEMORIAL FUNDS TOP $1 MILLION IN DONATIONS TO DATE.

MCLEAN, Va. (May 18, 2015) - Pacific Lutheran University, located in Tacoma, Wash., received two $7,000 grants from the National Automobile Dealers Charitable Foundation.

The donations were made through the NADA Foundation's Joseph J. Sanchez Memorial Fund, which supports the emergency needs of students; and John P. Winston, Sr. Memorial Fund, which is dedicated to the study of ethics.

"We are deeply grateful to the NADA Foundation's gift to support the emergency needs of students and ethics programs. With more than a quarter of our students eligible for the federal Pell Grant program, the university has a number of students who walk a fine line with their finances. When an emergency arises, these students are especially vulnerable to disruptions in their incomes. This NADA Foundation grant will help soften the blow of emergencies for these students," said Tom Krise, university president.

The NADA Foundation established the fund to honor Sanchez, former vice president and general manager of General Motors' Oldsmobile division and the first president of Saturn Corporation. Since 1985, the Sanchez fund has provided $550,000 in grants to private and independent colleges across the country.

Winston, a past NADA corporate secretary, was an accomplished attorney dedicated to ethical practices. The Winston fund, which was established in 1990, has provided $518,000 in grants.

"And, thanks to the 500-year tradition of Lutheran higher education, the university has rich academic and co-curricular programs in ethics and ethics-related subjects, "Krise added. "This grant will be put to excellent use."

The grants were presented last month by Bob Mallon, NADA Foundation chairman; Gary Gilchrist, president, and Vicki Fabre, executive vice president, of the Washington State Auto Dealers Association; and Marlene Hollenback, an NADA board member representing Washington.
Media Contacts
Image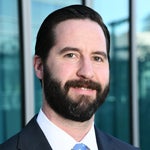 Jared Allen
Vice President, Communications