Ohio Auto Dealer Rhett Ricart Elected NADA's 2020 Chairman
SAN DIEGO, Calif. (Oct. 15, 2019) – The National Automobile Dealers Association's 63-member board of directors elected Rhett Ricart as its 2020 chairman.

"I'm humbled by this opportunity. NADA is an incredible organization," said Ricart, who represents new-car dealers in Ohio on NADA's board. "I love cars, I love people, I love this business, and I am blessed to have a wonderful wife and family."

Ricart who is currently serving as NADA vice chairman, succeeds Charlie Gilchrist, president of Gilchrist Automotive in Weatherford, Texas, as chairman.

"We must keep building on what's been provided to us, and we must take advantage of the opportunity to protect and build upon our legacy," added Ricart, president of Ricart Automotive Group in Columbus, Ohio. Ricart's franchises include Ford, Genesis, Hyundai, Kia, Mazda, Mitsubishi and Nissan, as well as Harley-Davidson.

Paul Walser, who represents new-car dealers from Minnesota on NADA's board and serves as partner of Walser Automotive Group in Bloomington, Minn., was elected NADA vice chairman for 2020.

Bill Willis, president of Willis Chevrolet-Buick and Willis Ford in Smyrna, Del., was re-elected as secretary. Bob Shuman, president of Shuman Chrysler-Dodge-Jeep-Ram in Walled Lake, Mich., was re-elected as treasurer.

The election took place at NADA's board meeting in San Diego, Calif., on Oct. 15, 2018; the new terms begin at NADA Show 2020 in Las Vegas in mid-February.
Media Contacts
Image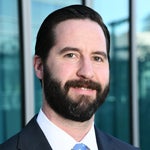 Jared Allen
Vice President, Communications
Image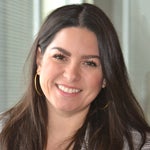 Juliet Guerra
Director, Media Relations