New Survey: Majority of Consumers Say Wall Street Reform Should Not Include Auto Dealers
NINE MILLION PEOPLE AT RISK OF LOSING CREDIT ACCESS TO BUY CAR, TRUCK

SURVEY HIGHLIGHTS: Support for financial reform bill drops by almost one-third when consumers learn auto dealers are included; 65% support amendment removing them from bill

WASHINGTON (May 10, 2010) -- Support for the Senate financial reform bill (S. 3217) drops from 70 percent to 41 percent when consumers learn that current legislation could make it more challenging and expensive to get auto credit, according to a new national poll conducted by Penn Schoen Berland, a leading global research firm. The poll, which was sponsored by the National Automobile Dealers Association (NADA), found that 65 percent of respondents would support an amendment to ensure that auto dealers can continue to provide dealer-assisted financing.

"What this poll shows is that consumers don't want Congress to limit their auto finance options," said NADA Chairman Ed Tonkin, a dealer from Portland, Ore. "And it should come as no surprise. The public wants Congress to focus on Wall Street bankers, not Main Street auto dealers. Our customers know first-hand how we help customers from all walks of life find affordable options to buy or lease a car," Tonkin added.

Sixty-two percent of the respondents said the economy was the most important issue facing the nation. A majority (59 percent) said Congress must address the national debt first, followed by a lack of regulation on Wall Street (17 percent). Only one percent of respondents listed dealer-assisted financing as a priority for Congress.

The U.S. Senate is currently debating Wall Street reform legislation that would unfairly increase federal regulation over dealerships and potentially eliminate dealer-assisted financing, NADA says.

"Burdensome regulations would drastically increase the cost of a car loan and make it harder for consumers to qualify for credit," NADA says. "This hurts a family's ability to find affordable transportation to meet their needs, particularly low-income families who do not have relationships with financing organizations."

According to a recent government study by the Federal Deposit Insurance Corporation, 7.7 percent of U.S. households (about nine million people) do not have either a checking or savings account and another 17.9 percent have minimal access to traditional financial institutions. These people are referred to as "unbanked."

"Auto dealers, using their relationships with numerous lenders, help the unbanked who are nonetheless creditworthy families secure a loan to purchase a car," NADA says. "However, under the current Senate bill, these families would be put at risk of losing access to auto credit completely or forced to pay a higher rate."

In a related development, a recent study by George Mason University law professor Joshua Wright, found that the legislation would hurt efforts to rebuild Main Street economies, predicting that consumer borrowing options generally would decrease by 2.1 percent and job creation would fall by 4.3 percent.

Dealers across the country have stories to tell how they helped those who were "down on their luck" get back on their feet.

Donovan Bertsch, an auto dealer from North Dakota, recently helped a farmer in need of a truck. "He had no credit history because his farm was almost exclusively a cash operation, so he couldn't qualify for a bank loan," Bertsch said. "But because I knew him and the fact that he had suitable trade credits at the local grain elevator, we were able to work with him. We found a bank which helped him get the truck he needed to run the family farm."

The same is true for Martin NeSmith, whose Georgia dealership is in close proximity to Fort Stewart Army Base and regularly has soldiers visit his showrooms.   

"My staff goes out of its way to help the men and women who serve at the local army base, as they are not only an important part of our community but our country as well," NeSmith said. "Being new to an area, particularly if you are in the military, isn't easy. Having a car to get you around makes a huge difference."

NeSmith recalls a soldier, an E3 who only been in the Army for eight months. He was a first-time car buyer in a new town, with no credit history. NeSmith, because of his long-time relationships with multiple lenders, was able to provide the soldier with financing on a 2009 Kia Sorrento through a major national bank even though the soldier did not have an account with this lender.

An amendment offered by Sen. Sam Brownback, R-Kan., which removes auto dealers from the Wall Street reform bill, would preserve the ability of dealers to provide affordable auto credit and finance options through a network of lenders. The banks, credit unions and finance companies that actually provide the funds for the auto loans will remain under the bill's authority.

Under Sen. Brownback's amendment, the dealer's role in helping consumers find affordable financing will continue to be regulated by the Federal Reserve, the Federal Trade Commission and state consumer protection agencies. However, dealers who provide their own funds for loans will be treated just like the banks, credit unions and other auto lenders under the bill.

The poll was conducted April 29-30 by Penn Schoen Berland online and consisted of 512 interviews of individuals 18 years or older who have financed the purchase or lease of a vehicle within the past five years.

Editor's note: Auto dealers Bertsch and NeSmith are available for interviews by contacting NADA.

About Penn Schoen Berland: Penn Schoen Berland is a global research-based consultancy that specializes in messaging and communications strategy for blue chip political, corporate and entertainment clients. PSB has over 30 years of experience leveraging unique insights about public opinion to provide clients with a competitive advantage. PSB executes polling and message testing services for Fortune 100 corporations and have helped elect more than 30 presidents and prime ministers around the world. Penn Schoen Berland is a part of Young & Rubicam Brands, a subsidiary of WPP, one of the world's leading communications services networks.
Media Contacts
Image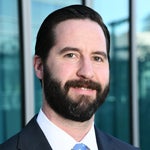 Jared Allen
Vice President, Communications
Image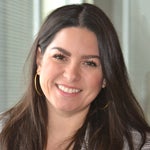 Juliet Guerra
Director, Media Relations