New NADA Research Shows Overall Decrease in Dealership Satisfaction with Dealer System Providers
FEWER DEALERS WOULD RECOMMEND THEIR DSP VENDOR

MCLEAN, Va., (Oct. 27, 2009) - New research from the National Automobile Dealers Association's Information Technology Committee shows that dealership satisfaction with Dealer System Provider (DSP) vendors declined significantly from the 2007 survey. DSP vendors develop and support dealership computer systems that assist dealers in managing their operations.

The 2009 survey, conducted for NADA by the automotive marketing research firm Friedman-Swift Associates in Cincinnati, Ohio, shows that only 72 percent of dealership personnel are satisfied overall with their DSP vendors in 2009 versus 79 percent in 2007. Fifty-three percent of dealership personnel in 2009 would recommend their DSP vendor to another dealership, slightly less than the 55 percent that said they would recommend their DSP vendor in 2007. 

"Even though the overall satisfaction of the DSP vendors decreased from the 2007 survey, some vendors did show improvement," said Jim Waldron, owner of Jim Waldron Buick-Pontiac-GMC Truck in Davison, Mich. and chairman of NADA's IT committee.

"The vendors indicated they had planned to address topics in the 2007 survey that received low satisfaction ratings, but the overall results show that as a group they were not successful in improving overall dealership satisfaction, system functionality, customer service or training," Waldron added. "We hope they will work diligently in coming months to improve their products and services for dealers."

The survey shows that dealership satisfaction with DSP vendors is driven mainly by:
System Functionality - Key functionality drivers include flexibility of system software to adapt to dealerships' business needs and the ability to customize the software for dealership needs.
Customer Service - Key service drivers include satisfaction with overall customer service and the speed of getting changes and modifications made.
Third-Party Vendors - Key integration driver includes satisfaction with the ability of the system to allow third party vendors to share information.
Training - A key training driver includes effectiveness of technical training. "The survey highlights areas that are important to dealers and where there are opportunities for the DSP vendors to improve," said Dick Malaise, NADA vice president and chief information officer.

For the survey, Friedman-Swift Associates conducted phone interviews with 984 dealership personnel including dealers and general managers, sales managers, service managers, parts managers and office managers and controllers. The study's margin of error is +/- 3 percent.  
Media Contacts
Image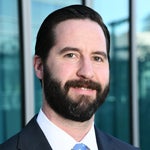 Jared Allen
Vice President, Communications
Image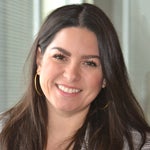 Juliet Guerra
Director, Media Relations