New NADA Research Shows Overall Decline in Dealership Satisfaction with Dealer System
MCLEAN, Va. (Dec. 28, 2005) - New research from the National Automobile Dealers Association (NADA) Information Technology (IT) Committee shows that dealership satisfaction with Dealer System Provider (DSP) vendors has declined from 2003 to 2005. DSP vendors develop and support dealership computer systems that assist dealers in managing their operations.

The study, conducted for NADA by the automotive market research firm Friedman-Swift Associates in Cincinnati, Ohio, shows that 78 percent of dealership personnel are satisfied with their DSP vendors in 2005 versus 85 percent in 2003.

"Unfortunately, the general level of service did not increase," said Bill Keith, Freehold Ford, Freehold, NJ, and chairman of the IT Committee.  "Almost every vendor showed evidence of making a big effort after the 2003 survey, but results show some of them didn't gain much traction on customer service and training." 

The study identifies that dealership satisfaction with DSP vendors is driven mainly by:
Customer Service - Key service drivers:  Satisfaction with overall customer service and speed of getting changes and modifications made.
System Integration - Key integration drivers:  Flexibility of system software to adapt to your business needs and the speed of the system.
Training - Key training driver:  Effectiveness of technical training compared to all costs associated with training.

The research also shows that satisfaction among those responsible for choosing DSP vendors-namely, dealer principals and general managers-has dropped from 81 percent in 2003 to 60 percent in 2005. 

"Dealers should not necessarily assume that vendors' performance has fallen just because overall satisfaction slipped," said Mark Rush, Ron Rush Lincoln Mercury, Columbus, Ohio.  "I would assume that the expectation has risen."

For the survey, Friedman-Swift Associates conducted phone interviews with 1,434 dealership personnel including dealer principals and general managers, sales managers, service managers, parts managers, and office managers and controllers.  The study's margin of error is +/- 2.5 percent.
Media Contacts
Image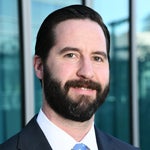 Jared Allen
Vice President, Communications
Image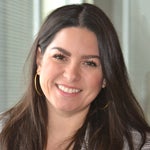 Juliet Guerra
Director, Media Relations