New Legislation Calls for Disclosure of Dangerous Flooded and Wrecked Vehicles
BILL WOULD BRING ADDED SAFETY AND ECONOMIC BENEFITS TO DRIVING PUBLIC AND CARBUYERS

WASHINGTON (Aug. 3, 2006)-  Efforts by the National Automobile Dealers Association (NADA) to make America's roadways safer by protecting consumers from purchasing flood and salvage vehicles took a big step forward when a senior lawmaker introduced legislation (S. 3707) that would require insurance companies to make total-loss information commercially available to the public. The text of the bill, which NADA strongly supports, became available today.

Approximately five million vehicles were "totaled" by insurance companies last year due to extensive damage, flooding or theft. But thousands of these "totaled" vehicles are rebuilt and then sold, with clear titles, to unsuspecting customers.  This problem grew dramatically worse with the estimated 500,000 vehicles damaged by Hurricane Katrina. There is evidence that many of these flood-damaged vehicles are now returning to the marketplace.

"This is a double-hit on consumers:  it's a public health risk because more unsafe cars are on the road, and it's a pocketbook risk because people could overpay for a wreck that should be in the junkyard," said David Regan, NADA Vice President for Legislative Affairs. "Dealers don't want these wrecks on their lots any more than a mother would want to drive her children around in one."

The bill's sponsor, Senator Trent Lott (R-MS), Chairman of the influential Surface Transportation Subcommittee of the Senate Commerce Committee, noted in his weekly column that his legislation "will make available to consumers information about automobiles declared a 'total loss' by insurance companies.  This legislation is particularly needed in Katrina's wake, but it's hardly a new problem. Even without the influx of Katrina-damaged cars, thousands of wrecked, flooded or stolen automobiles are sold every year with clean titles to unsuspecting consumers."

The NADA-supported approach is simple and uses existing technology to focus on the VINs (Vehicle Identification Numbers) of totaled vehicles. This approach is preferable to the complicated and controversial effort in past years to enact a uniform national salvage title. The simple solution requires auto insurance companies to make commercially available the following VIN-based information that they already collect: the date of total loss; the primary reason for total loss (i.e. damaged, flooded, stolen); and the odometer reading on the date of total loss. None of this VIN-based data would include any personal identifiers protected by Federal and state privacy laws.

Despite repeated attempts to curb salvage title fraud, this problem persists because state motor vehicle titling laws are confusing and incomplete. No public database exists to "red flag" all of the problem vehicles.  In 2005, State Farm admitted to having resold 30,000 totaled vehicles over several years without salvage titles.  In a 2001 Iowa case, Progressive Insurance acknowledged a similar practice on a much smaller scale.  Buyers do not have enough timely access to title data at DMVs or total-loss data at insurance companies.

"This legislation is a big plus for consumers. It would "red-flag" totaled vehicles forever and would help combat title washing and fraud," Regan said.
Media Contacts
Image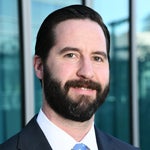 Jared Allen
Vice President, Communications
Image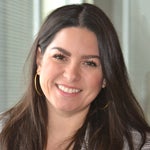 Juliet Guerra
Director, Media Relations