National Auto Dealers Hope GM Bankruptcy is Short
MCLEAN, Va. (June 1, 2009) -- The following is a statement from the Chairman of the National Automobile Dealers Association (NADA), John McEleney, in response to the GM bankruptcy:

"Even though this may have been anticipated for some time, the bankruptcy of General Motors, an American icon for a hundred years, still marks a historically sad day for American business.

"Obviously, this was not a preferred option. But the key now is to get out of bankruptcy as quickly as possible.  Since NADA represents all dealers - both domestic and international - our concern is to minimize disruption to the entire auto industry.

"The bankruptcy court also should take special care not to trample on recognized rights under state franchise laws. GM dealers are independent business owners, men and women who have invested millions in their facilities and are the cornerstones of the economies in their local communities.

"GM has already announced drastic dealer cuts. NADA does not agree with mass cuts in the dealer network. It is the GM dealer who purchases GM vehicles to sell to the public. By cutting its dealers, GM is cutting its own customer base. In addition, fewer dealerships mean less convenience and less competition and more unemployment. Therefore, drastic closures of dealerships on the scale that GM announced are bad for the economy, bad for GM and bad for the consumer.

"But unlike Chrysler, GM at least has indicated it will allow a wind-down period for the dealers who are not part of the new company. NADA fully expects GM to honor all its obligations to the affected dealers, whether or not they decide to wind down their operations. It's critical for GM to treat each affected dealer fairly and equitably.

"It's also important to point out that GM dealers will continue to honor all warranties and will work with all parties concerned to make sure that their customers are taken care of."
Media Contacts
Image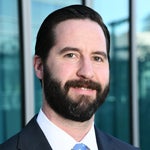 Jared Allen
Vice President, Communications
Image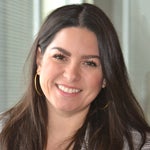 Juliet Guerra
Director, Media Relations