NADA's New Chairman Tackles Legislative Priorities in Nation's Capital
WASHINGTON (March 3, 2010) - NADA Chairman Ed Tonkin was in Washington this week to talk to his senators about NADA's legislative priorities and to attend the Senate Commerce Committee hearing on the Toyota recalls.

After the hearing, Tonkin, a dealer with multiple franchises including Toyota, had the opportunity to meet with Sen. Jay Rockefeller, D-W.Va., chairman of Senate Commerce Committee, to reiterate that NADA will work with the committee as it considers legislation to address the recall issue. Tonkin met with senators from his home state, Ron Wyden, D-Ore., and Jeff Merkley, D-Ore., to discuss the recall issue and the need to expand dealer access to floorplan financing.

He also asked both senators to support legislation that would create greater availability of wholesale lines of credit for dealers. Tonkin told Sen. Merkley that credit for his customers is stronger, but funding for dealers to purchase vehicle inventory is still in short supply. Letting Sen. Merkley know of the continuing problems in the wholesale credit market was of particular importance because he serves on the Senate Banking Committee.

Tonkin also delivered a letter to his senators expressing NADA's support for legislation that would prevent the Environmental Protection Agency (EPA) from establishing its own separate fuel economy standards for cars and trucks. NADA supports a single, national fuel economy standard. Tonkin's letter rebuts the Administration's claims that it is better to have three separate agencies - U.S. Department of Transportation, EPA and a patchwork of state-based programs led by California - regulating fuel economy rather than a single, national standard.
Media Contacts
Image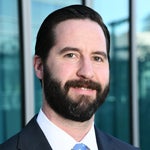 Jared Allen
Vice President, Communications
Image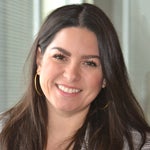 Juliet Guerra
Director, Media Relations