NADA's Energy Star Challenge Recognizes 20 Dealerships
NEW CAR DEALERS CUT MORE THAN 1,200 TONS OF CARBON DIOXIDE EMISSIONS

MCLEAN, Va. (Sept. 18, 2008) - The National Automobile Dealers Association (NADA) recognized 20 dealerships that took part in the NADA Energy Star Challenge. Each dealership reduced electricity or natural gas consumption by at least 10 percent since January 2007. This amounts to a reduction of more than 1,200 tons of carbon dioxide, close to the amount generated by 148 houses in one year.

NADA, which represents about 20,000 new-car and -truck dealers, joined the U.S. Environmental Protection Agency's (EPA) Energy Star program in January 2007 to launch an Energy Stewardship Initiative. The initiative challenges dealers to cut the energy consumption at their stores by 10 percent or more. If all U.S. dealerships reduced their energy consumption by just 10 percent, they would save about $200 million in energy costs and cut about one million tons of carbon dioxide emissions every year.

"New car dealers are at the forefront of energy conservation," says Annette Sykora, NADA chairman and owner of two multi-brand dealerships in Texas. "The Energy Star program helps the dealers' bottom line and the environment at the same time."

NADA recognizes three levels: gold, for dealers who cut energy 30 percent or more; silver, for those who cut energy 20 to 29 percent; and bronze, for those who cut energy 10 to 19 percent.

The following dealers achieved gold-level status: George Haddad, Haddad Toyota, Pittsfield, Mass.; Jim Hand, Hand Motors, Manchester Center, Vt.; and John Lambert, Lambert Auto Sales, Claremont, N.H.

Silver-level winners included: Bill Currie, Bill Currie Ford Lincoln Mercury, Tampa, Fla.; Bill and Bob Weiss, Crest Chevrolet and Crest Chrysler, North Conway, N.H.; Jeffrey Wall, George Wall Lincoln Mercury, Shrewsbury, N.J.; Jim Fyles, Gil's Jeep, Stratham, N.H.; Dennis Roberts, Hillsboro Ford, Hillsboro, N.H.; David Lynch, Lynch Chevrolet, Burlington, Wis.; and John McEleney, McEleney Auto Center, Clinton, Iowa.

Bronze-level winners included: Dennis J. Gaudet, AutoServ Tilton, Tilton, N.H.; Karl Wuesthoff, Concours Motors, Glendale, Wis.; Ed Reilly, Ed Reilly Subaru, Concord, N.H.; Paul Holloway, Holloway Mercedes-Benz, Greenland, N.H.; Rich and Linda Lovering, Lovering Volvo at Nashua, Nashua, N.H.; Susan McFarland Moynahan, McFarland Ford, Exeter, N.H.; Chuck Dupler, Nissan of Keene, Swanzey, N.H.; Doug and Greg Grant, State Motors, Manchester, N.H.; and Dan Enxing, Subaru of Nashua, Hudson, N.H.

"That 13 of the 20 dealerships were located in New Hampshire shows the value of having an automotive trade association join with NADA to spearhead the efforts of dealers to save energy," said Peter McNamara, president of the New Hampshire Automobile Dealers Association (NHADA). "A vital component of our initiative is the Energy Star program."

The NHADA board unanimously approved the sustainability initiative in October 2007, McNamara said. In addition to energy, it also addresses water consumption and chemicals use. NHADA has seen dealers achieve a number of quick reductions in energy costs through the use of items such as lock boxes on air-conditioning controls and timers on air compressors in service departments.

Of NHADA's 160 dealer members, 29 are involved in the Energy Star program, and that number is expected to increase as the association hosts more seminars that highlight conservation and energy efficiency measures dealers can implement now to start saving.

The dealers involved in the NADA Energy Star Challenge represent a nationwide trend among dealerships to cut energy consumption and "green" their stores.

Through NADA's Energy Stewardship Initiative, more than 750 dealers have taken steps to reduce their energy use by 10 percent or more annually. In 2007, NADA was recognized by EPA as the first trade group representing a national network of retailers to enter into a comprehensive partnership with Energy Star.
 
Many dealerships are investing in cutting-edge heating and cooling methods and more efficient lighting, as well as wind and solar power. Today, several dealerships have achieved certification by the U.S. Green Building Council's Leadership in Energy and Environmental Design (LEED) program.

"Dealers around the country have invested close to a billion dollars on facility upgrades and new construction over the past few years to reduce energy consumption at their dealerships," Sykora said.
 
To support the Energy Stewardship Initiative, NADA created a brochure, A Dealer Guide to ENERGY STAR: Putting Energy into Profits, which provides dealers with the tools to create cost-effective, retrofit and new construction projects for energy-efficient lighting, climate control and building design. For more information, visit www.nada.org/energystar.

NADA is also encouraging dealers around the country to offer courtesy checks of vehicle systems and components that effect fuel economy as part of its year-round Green Checkup program.

"With the growing number of green dealerships and the Green Checkup campaign, we are sending a clear signal that when it comes to climate change, America's new car dealers are part of the solution," Sykora said.
Media Contacts
Image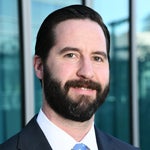 Jared Allen
Vice President, Communications
Image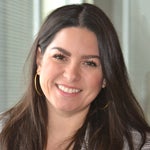 Juliet Guerra
Director, Media Relations