NADA's Brady is Hall of Fame's Industry Leader of the Year
MCLEAN, Va. (Jan. 30, 2008) - The Automotive Hall of Fame has named NADA President Phillip D. Brady Industry Leader of the Year. He will be honored at the AHF Annual Awards Luncheon in conjunction with the NADA Convention, Feb. 10, 2008, in San Francisco. Attendance is open to all NADA members.

The honor is in recognition of Brady's unwavering commitment and key support of the industry as a whole, says Jeffrey K. Leestma, AHF president.

"There are always a number of very deserving candidates to consider for Industry Leader of the Year," says Leestma. "Phil Brady is one who simply stood out in the view of the selection committee for successfully representing the nation's new car and truck dealers and for taking the NADA in new directions."

Brady has served as president of NADA since 2001. Prior to joining NADA, Brady served as vice president and general counsel for the American Automobile Manufacturers Association, then the trade association for Chrysler, Ford and General Motors. His previous contributions to public service include serving in the White House of President George H.W. Bush as assistant to the president and staff secretary (from 1991-93) and in the U.S. Department of Transportation as general counsel (1989-91).

Brady also served President Reagan as deputy counsel from 1988-1989 and was deputy assistant to the vice president from 1985-1988. Brady is currently chairman of Automotive Youth Educational Systems and is on the Management Advisory Council of the Federal Aviation Administration, as well as the boards of the George Bush Presidential Library Foundation, Northwood University, the University of Notre Dame's Joan B. Kroc Institute for International Peace and the Automotive Hall of Fame.
Media Contacts
Image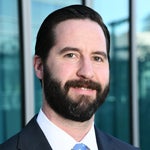 Jared Allen
Vice President, Communications
Image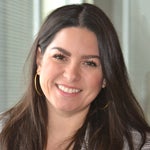 Juliet Guerra
Director, Media Relations