NADART 401(k) Named Preferred Provider for National Independent Auto Dealers Association
MCLEAN, Va. (March 9, 2009) - NADA Retirement Administrators, Inc. (NADART) was selected as the preferred retirement plan provider for the National Independent Auto Dealers Association (NIADA), a trade group representing about 20,000 members.

"NADART was chosen for its ability to provide a quality retirement plan to its members at a cost they can afford," said Stephen Johnson, director of marketing for NADART. "Our products as well as our commitment to the auto industry will prove to be a good fit for NIADA and their members."

The benefits of NADART plans include:
Online trading, with 27 different fund options;
Bundled services;
Trustee services and named fiduciary (Cardinal Bank);
Comprehensive plan design; 3-year tax credit for new plans; and
Plans designed for any size employer, including the new Sub20 Plan for companies with 20 or fewer employees.
As a subsidiary of the National Automobile Dealers Association, NADART has managed and administered 401(k), pension and profit-sharing plans for dealerships and automotive trade associations since 1957. It offers retirement plans to companies in all industries, as well as members of NADA.

NADART has always provided businesses and their employees with an efficient means of accumulating capital for retirement. NADART presently maintains more than $2 billion in assets for about 100,000 participants nationwide. More information about NADART can be found at www.nadart.org/retirement, calling (800) 462-3278, ext. 7254.
Media Contacts
Image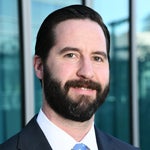 Jared Allen
Vice President, Communications
Image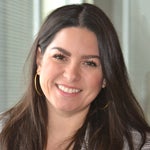 Juliet Guerra
Director, Media Relations