NADA Visits White House to Discuss Tax Reform
BY MARK SCARPELLI, JUNE 2017

Last week, I had the profound privilege of joining fellow NADA leadership at the White House to meet with some of the officials who write the rules and regulations that impact our great industry. 

Along with NADA President and CEO Peter Welch and others, I presented the viewpoint of America's franchised auto dealers directly to Gary Cohn, director of the National Economic Council, and other senior staffers from the White House and the U.S. Treasury Department. We also had the distinguished privilege to meet briefly with Vice President Mike Pence. Presenting a united front, NADA had productive discussions with people who are working closely with the House and Senate leadership to draft a tax bill that will preserve the benefits of America's auto dealerships. 

I'm happy to report that individuals at the highest levels of this administration are reaching out to the business community, and they are listening to those of us in the auto industry.

Based on our conversations, it's clear that tax reform remains at the top of the agenda in Washington. And this will, we hope, give American businesses new opportunities that we haven't seen in the past few years. NADA is analyzing tax reform though the eyes of both consumers and dealers. We are asking two pivotal questions: 

1.  Will tax reform stimulate consumer demand in the market?
2.  Will tax reform reduce the cost of dealer capital so you can continue to drive your local economy? 

It's important to note that it's still early in the tax writing process. The White House and Republican congressional leaders are trying to reach consensus on specific bill language over the summer. We've already seen some big issues emerge in the past few months, and NADA continues to tell the government that no matter what reform is set forth, American consumers should not be subjected to additional costs. Overall the discussions have been healthy and we've covered the topics that matter most to you, including repealing the death tax; creating a lower rate for business income from pass-through entities; lowering overall rates; accelerating cost recovery; eliminating the AMT; and repealing the 12-percent federal excise tax on heavy-duty trucks. 

The NADA leadership and I were proud to promote the benefits of the retail auto business and the fact that America's dealerships are local, diverse and modern, and that they save people money and create jobs. We reminded leaders in Washington that the majority of us are small businesses, but together we are an economic powerhouse, with more than 18,000 stores across the nation. Our local businesses are planted firmly in our communities, so we provide career opportunities on Main Street, and contribute mightily to our local tax bases. 

Our White House visit is testimony to the larger public discussion and NADA's movement to educate others about the dealer business-whether the general public, policymakers, opinion leaders, journalists, OEM executives or other stakeholders throughout the auto industry. 

During NADA's 100th anniversary convention in January, I told thousands of attendees in New Orleans that I would serve as the gatekeeper for this industry. Above all, that means being the gatekeeper between Washington's policies-well-intentioned or not-and your doors. I'm happy to report that there are great opportunities knocking for us all. 

Scarpelli is 2017 NADA chairman and president of Raymond Chevrolet and Raymond Kia in Antioch, Ill., and co-owner of Ray Chevrolet and Ray Chrysler-Jeep-Dodge-Ram in Fox Lake, Ill.
Media Contacts
Image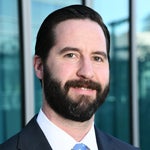 Jared Allen
Vice President, Communications
Image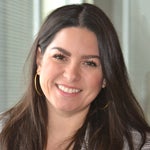 Juliet Guerra
Director, Media Relations