NADA: Used Vehicle Values to Peak in March
FEBRUARY'S WEATHER A PRIMARY OBSTACLE FOR VEHICLE DEMAND, PRICES INCREASE BY 2.2%
McLEAN, Va. (March 12, 2014) - Extremely cold weather during the first two weeks of February and more moderate temperatures over the second half of the month correlated exactly with used price movement, according to the National Automobile Dealers Association (NADA) Used Car Guide in the March edition of Guidelines , a monthly report on new and used vehicle sales trends and price movement.

"Used prices grew by 0.7% over the first half of the month, but more favorable weather over the second half of the month allowed prices to grow 2.2% by month's end, which is in line with NADA's forecast of 2.1%," said Jonathan Banks, executive automotive analyst of NADA Used Car Guide.

NADA's seasonally adjusted used vehicle price index remained unchanged for the third month in a row at 124.6, tied for the third highest figure ever recorded. The index measures the change in prices for used vehicles up to eight-years-old.

Price movement was positive across all mainstream segments with prices increasing between 1% and 3.2%. Compact and mid-size car price growth outpaced all segments per the seasonal norm. Compact and mid-size utility prices grew by 2.2% and 1.7%, respectively, and mid-size van prices increased by 2%. Nearing the bottom of the mainstream pack, large pickups and SUVs recorded respective increases of 1.7% and 1%, which are figures similar to each segment's five-year February average of 1.7% and 1.1%.

Luxury utility prices increased in the month of February for the first time since 2011, although only by a marginal 0.3%, while luxury car prices dipped by a slight 0.1%, similar to historical movement.

NADA expects the seasonal uptick in used auto demand to continue for another month before dissipating in the second quarter of the year. NADA's forecast has prices rising by an additional 1% in March and then falling by an average range of 2.5% to 3% per month from April through June. Prices are forecast to be 0.5% to 1% lower than 2013 levels by the end of year.

Prices are expected to be strongest for vans and pickups (both mid-size and large), compact utilities and luxury utilities in March.

In the second quarter, luxury car, mid-size utility and luxury compact utility prices are expected to drop closer to the upper end of NADA's forecast range, while mid-size and large pickup depreciation should remain below the overall market average. Downward movement for other segments is expected to fall between the former and latter groups.
Media Contacts
Image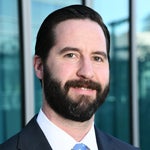 Jared Allen
Vice President, Communications