NADA: Used Vehicle Prices Climb for Fifth Straight Year
PRICES UP FROM A YEAR AGO, BUT GROWTH WILL LIKELY END IN 2014
McLEAN, Va. (Jan. 10, 2014) - Prices for used cars and light trucks have increased for five straight years, says the NADA Used Car Guide. December closed out 2013 with prices 0.4% higher than in 2012.

"A stronger economy, pent-up demand and favorable credit conditions underpinned used vehicle price strength in 2013," said Jonathan Banks, executive automotive analyst of the NADA Used Car Guide, in the December edition of Guidelines , a monthly report on new and used vehicle sales trends and price movement.

"These positive factors helped to balance downward price pressure caused by an increase in the supply of late-model used vehicles, which began to grow again in 2013 following a five year slide from a falloff in new vehicle sales and trade-ins during the recession," Banks added.

Used prices depreciated by 1% in December, a half point better than the 1.5% fall recorded in November.

NADA's seasonally adjusted used vehicle price index dropped to 124.7, eight-tenths of a percentage point lower than November's record high of 125.5. Despite the decline, December's figure stands as one of the highest reached on NADA's index, which measures the change in prices for used vehicles up to eight years in age.

Trade-in values for 2006 to 2013 model year units, according to the NADA Official Used Car Guide, were reduced by a cumulative average of 15.9% in 2013, a slight improvement from 16.1% in 2012.

A combination of low supply and moderating gasoline prices helped keep overall light truck depreciation to just 13.5% last year, a figure better than the 17.6% rate of decline recorded for cars. Dropping by an average of nearly 21%, luxury car trade-in values declined the most of any segment last year; conversely, large SUV and pickup truck (midsize and full-size) values slipped by an average of 8.4%.

"Demand for both new and used full-size pickup trucks was extremely high last year," added Banks. "The segment is unique because it supports both consumer and commercial needs, and the fact that used full-size pickups lost about 8% of their value last year is clear evidence that America's love affair with the segment remains strong."

Price values for the voluminous compact and midsize car segments  declined by an average of 17.2%, while values for the industry's biggest light truck segment based on new sales - midsize utilities - declined by an average of 15.7%.

NADA expects used vehicle prices in January 2014 to be flat or just down from December's levels before rising by 2.5% to 3% through March. By comparison, prices increased by 1.9% over the same period last year as demand was tempered by higher payroll taxes that went into effect at the start of 2013. Prices began 2014 at 18% higher than they were prior to the start of the recession in 2007.

While price movement is expected to be better than year-ago levels through the first quarter, expanding late-model supply should translate into more severe depreciation over the remainder of the year. As a result, used-vehicle prices are expected to fall on an annual basis for the first time since 2008; however, economic growth, lower unemployment and a highly competitive credit environment are expected to minimize the negative influence of higher supply.

NADA's official forecast for 2014 will be released at the NADA Convention & Expo 2014 in New Orleans on Saturday, Jan. 25. Preliminary results indicate prices for used vehicles up to eight years in age will be down by 1% to 2% on an index basis by year's end.
Media Contacts
Image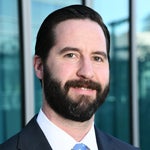 Jared Allen
Vice President, Communications