NADA: Used Vehicle Price Index Reaches All-Time High in March
WHOLESALE AUCTION PRICES INCREASED BY HIGHEST RATE IN THREE YEARS.
McLEAN, Va. (April 9, 2014) - Wholesale prices for used cars and light trucks up to eight years in age increased by 3.7% in March, well above February's 2.2% increase, according to the National Automobile Dealers Association (NADA) Used Car Guide in the April edition of Guidelines , a monthly report on new and used vehicle sales trends and price movement.

"Harsh weather in January and February compelled dealers to bid aggressively and play inventory catch-up in preparation for the traditional spring bounce in consumer demand," said Jonathan Banks, executive automotive analyst of NADA Used Car Guide.

Late-model volume continued to fall while dealer activity was heating up, adding further buoyancy to prices, he added. "These unique factors pushed NADA's seasonally adjusted used vehicle price index to 127.0, a new all-time high," Banks said. The index measures the change in used vehicle prices up to eight-years-old.

Upward price movement was greatest for the segments experiencing the biggest declines in auction volume. The number of auction transactions for compact cars, mid-size cars and mid-size vans fell by respective averages of 4.5%, 4.9% and 9.7%; correspondingly, prices for the three segments improved by an average of 4.4%.

The large pickup truck segment was one of the few mainstream groups to have a sales increase last month, up 5.8%. Following years of price appreciation, first quarter results indicate little waning in demand for the large pickup segment, Banks added.

Luxury utility prices grew by an average of 1.3% and luxury cars recorded a 1.2% lift, which is normal for the month of March over the last five years.

NADA's forecast for April points to prices falling 1.8% to 2.2% compared to March by month's end, which is higher than both the 1.7% drop recorded in April last year and the 1.2% decline averaged for the month of April over the last 10 years.

Prices are expected to be softest for many of the segments that experienced the biggest price increases in March - mid-size cars, SUVs and minivans, and to a lesser extent, compact cars and compact SUVs, NADA predicts. NADA also forecasts luxury car prices to drop at the higher end of the predicted range, while prices for pickups are expected to slip the least during the month.
Media Contacts
Image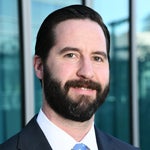 Jared Allen
Vice President, Communications