NADA Used Car Guide Rolls Out Enhanced MarketValues App for Auctions
NADA MARKETVALUES, AVAILABLE FOR MOBILE DEVICES AND TABLETS, OPERATES WITHOUT A WIFI CONNECTION IN THE AUCTION LANE.
McLEAN, Va. (March 4, 2014) - NADA MarketValues, a mobile-optimized app to help dealers make buying and selling decisions at auctions, has been enhanced with several new features. They include:
A customizable dashboard to view selected values;
A save-to-clipboard functionality to store and manage vehicles;
Reports for single or multiple vehicles that can be emailed; and
Quick and easy access to recent look-ups.
"NADA MarketValues - equipped with NADA values, more than 80 percent of the nation's auction transaction data and vehicle history reports - is the fastest, easiest and most cost-efficient way for users to make smart vehicle decisions in the auction lanes," said Mike Stanton, chief operation officer and vice president of the NADA Used Car Guide. "NADA MarketValues is designed with the mobile and tablet user in mind."

Available for the iPhone, iPad and Android devices, NADA MarketValues allows users to access data using the VIN scanner application without a WiFi connection.

NADA MarketValues provides dealers with three options: (1) NADA Used Car Guide values, which includes weekly NADA auction values and monthly trade-in, loan and retail; (2) AuctionNet values, the industry's top source for wholesale vehicle sales data; and (3) both NADA Used Car Guide and AuctionNet values.

With separate subscriptions, NADA MarketValues delivers free, integrated access to vehicle history reports from Experian Autocheck and CARFAX.

For more information about NADA MarketValues, www.nada.com/b2b or call (866) 976-6232.
Media Contacts
Image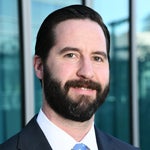 Jared Allen
Vice President, Communications