NADA Urges Senate to Make Insurance Data on Flooded, Totaled, Stolen Vehicles Available to Consumers
WASHINGTON (April 11, 2007) - The National Automobile Dealers Association (NADA) called on the Senate today to bring more transparency to the used-car buying process by requiring insurance companies to provide consumers access to data on severely damaged, stolen and flooded vehicles.

David Regan, VP of Legislative Affairs for NADA, who testified before the Senate Commerce Committee during an oversight hearing of the property and casualty insurance industry, urged Senators to pass S. 545, a bill introduced by Senator Trent Lott, R-Miss, which would permanently red-flag totaled vehicles.

"NADA supports S. 545 because it provides used car buyers with more complete, timely, and reliable VIN-based vehicle histories before a used vehicle sale," Regan said.

Many totaled vehicles and flood-damaged Katrina cars are making it back onto the roadways when unscrupulous rebuilders buy an insurance-totaled vehicle at a salvage auction, refurbish it, and then attempt to resell it without disclosing the vehicle's significant damage history.  In many cases, a vehicle with a salvage title can be easily "cleaned" or "washed" in a state with weak title disclosure rules.

"The total-loss history of a vehicle is the most important piece of information that consumers can use to make an educated assessment as to the safety and fair market value of a used car," Regan added.  "With total-loss data, used car buyers-consumers and dealers-can avoid unknowingly purchasing a rebuilt wreck."

Regan said the problem exists because of confusing, incomplete, and contradictory state titling systems and the fact that it is in the insurance companies' financial interest to underreport total-loss declarations.  Unfortunately, DMVs and title history services may never get information about vehicles totaled by insurance companies, since not all total-loss vehicles are retitled to reflect the severity of the damage.

In his remarks, Regan said the Lott legislation is necessary for the following reasons:
The public needs access to more complete total-loss information.  Insurance companies should provide VIN-based disclosure for all totaled vehicles as well as the reason for the total loss (flood, collision, stolen, etc.), the date, the odometer reading, and whether or not the airbag deployed.  S. 545 would push this information into the public domain through vehicle history providers such as Experian's AutoCheck and Carfax.
The public needs more timely total-loss information.  The ability of consumers to access VIN-based vehicle data on a timely basis before a vehicle is resold is an essential part of this solution.  S. 545 would require the insurance companies to disclose the VIN of a total loss vehicle at the time of payout thereby immediately creating an electronic record that would warn the public about the history of these severely damaged vehicles.
The public needs total-loss data available in a searchable format to help assist used car buyers prior to purchasing a vehicle.  The insurance companies are the first to be informed that a vehicle has been totaled, and they already track these cars in their own databases.  The insurance companies should share this total-loss information with the public.

"Insurance companies can and should do more to combat title fraud by disclosing the history of these substantially damaged vehicles and keep dangerous rebuilt wrecks off the road," Regan concluded.
Media Contacts
Image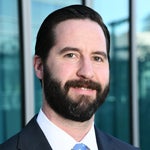 Jared Allen
Vice President, Communications
Image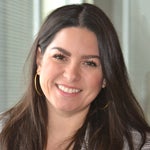 Juliet Guerra
Director, Media Relations