NADA Urges Obama Administration to Increase Auto Credit Flow to Consumers and Dealers Immediately(1)
DEALER GROUP ACKNOWLEDGES GM'S IMPROVEMENTS TO PARTICIPATION AGREEMENT

WASHINGTON (June 12, 2009) - Following his testimony today before the U.S. House Energy and Commerce Subcommittee on Oversight and Investigations, NADA Chairman John McEleney, a multi-franchise dealer from Iowa, issued the following statement:

"NADA welcomes the engagement of this subcommittee which has a long history of aggressive congressional oversight. Oversight is exactly what is needed due to the lack of transparency and the harsh treatment of dealers during the government-sponsored restructuring of both Chrysler and General Motors.

"GM is closing 1,350 dealerships. Chrysler, through the bankruptcy courts, just shuttered 789 franchises. Between them, these closings put more than 100,000 jobs at risk, in communities throughout the country. With unemployment at its highest rate in more than 25 years, eliminating jobs and closing community businesses is not the way to help a struggling economy.

"Everyone agrees that both Chrysler and GM need to decrease costs and increase revenue to survive, but eliminating dealerships does neither.  Dealers cost an automaker almost nothing. They are independent entrepreneurs who risk millions of dollars to buy the land, build the buildings and purchase the vehicles and parts from the automaker. Terminating dealerships only cuts into an automakers' revenue, jeopardizes market share without making either company any stronger.

"We learned recently that it was the federal government that required these closures. Ron Bloom of the Automotive Task Force acknowledged to the Senate this week that the Task Force required both Chrysler and GM to be "more aggressive" regarding dealers.

"We do not see how cutting dealerships and jobs makes economic sense - not for Chrysler, not for General Motors, not for local communities and certainly not for the struggling U.S. economy.

"I would also like to comment on the status of the GM agreements, both the Participation Agreements for those dealers going forward and the "Wind-Down" Agreements for closing franchises. During the Senate Commerce Committee hearing last week, NADA voiced serious concerns about the extremely one-sided Participation Agreements delivered to the 4,000 dealers of the new GM. General Motors executives responded to these concerns promptly and, after a very frank discussion, made significant improvements to the Participation Agreement. Additionally, the company has committed to clarify some of the terms of the Wind-Down Agreements for the terminated dealerships. Furthermore, we appreciate GM's willingness to continue to work with NADA on these crucial matters.

"We remain concerned, however, because these government-negotiated bankruptcies continue to threaten dealer rights under state motor vehicle franchise laws. These laws inject balance in the inherently unbalanced economic relationship between a dealer and the manufacturer. To fix this problem, Congress should insist that the franchise laws of the 50 states apply with full force and effect by passing H.R. 2743, the Automobile Dealer Economic Rights Restoration Act of 2009."
Media Contacts
Image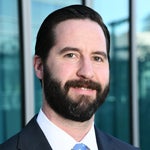 Jared Allen
Vice President, Communications
Image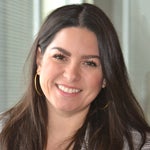 Juliet Guerra
Director, Media Relations