NADA Urgent Call-to-Action: Dealers Urged to 'Set Record Straight' with Senators as Misinformation Campaign Against Brownback Amendment Grows
SENATE VOTE MAY OCCUR WITHIN 24 HOURS

WASHINGTON (May 11, 2010) - The Brownback amendment has come under new attack, this time from groups representing local banks and credit unions.

The Independent Community Bankers Association and the Credit Union National Association have publicly opposed the Brownback amendment, sponsored by Sen. Sam Brownback, R-Kan., for the first time.

In response, the National Automobile Dealers Association (NADA) is calling upon dealers across the country to make a final push in support of the Brownback amendment.

"Local banks and credit unions are simply trying to cut out their competition so they can corner the market on auto loans," says David Regan, NADA vice president of legislative affairs. "Dealer-assisted financing is pro-consumer and pro-competition. Auto dealers can meet or beat the rates offered by banks and credit unions every day because dealer-assisted financing requires lenders to compete for a consumer's business."

"With the vote expected within a day, dealers and their employees must take the opportunity to explain to their senators that supporting the Brownback amendment will keep dealer-assisted financing affordable and a viable option for consumers," Regan said. "While all auto loans-including buy-here/pay-here loans-will remain included in the bill, the Brownback amendment protects consumers' ability to easily find affordable auto financing at their neighborhood auto dealerships."

Editor's note: NADA's legislative affairs office is urging dealers and their employees to call their members of the Senate immediately and to make the following points in support of the Brownback amendment:

(1) Small business automobile dealers are not banks or financial institutions, yet, they would be covered under S. 3217, because of the bill's broad definition of "consumer financial product or service."

(2) The Brownback auto dealer amendment helps preserve auto finance competition for dealership customers.

(3) All auto lenders and all loans will be fully regulated by the Bureau of Consumer Financial Protection, as well as financing provided by "Buy-Here-Pay-Here" dealers and auto title lenders.

(4) The practices targeted by opponents of the Brownback amendment are already illegal, and will remain illegal if the Brownback amendment is adopted.

(5) The Brownback amendment helps level the playing field with community banks and credit unions. Support for the Brownback amendment helps keep car loans affordable for consumers.
Media Contacts
Image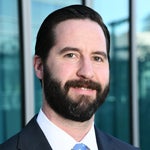 Jared Allen
Vice President, Communications
Image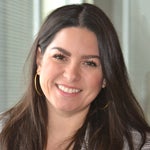 Juliet Guerra
Director, Media Relations