NADA Unveils Third Annual Industry Report on Dealership Workforce
FINDINGS SHOW U.S. AUTO AND TRUCK RETAILERS HELPING TO DRIVE ECONOMIC GROWTH BY PROVIDING MORE JOBS, ABOVE-AVERAGE WAGES, WEEKLY EARNINGS INCREASES
McLEAN, Va. (Dec. 3, 2014) - The National Automobile Dealers Association has unveiled its third annual industry report on the car and truck dealership workforce, including employee compensation, benefits, retention and turnover, and hours of operation and work schedules.

The 2014 Dealership Workforce Study Industry Report, produced in partnership with ESI Trends, provides dealers with information and analysis to help them recruit, hire and retain top talent. Its findings are based on hard data culled from more than 240,000 payroll records.

The report shows that America's new-car and -truck dealerships are a driving force in a recovering U.S. economy by adding employees, paying well-above-average wages and providing weekly earnings growth. In 2013, total dealership employment grew 3.4 percent and topped one million people.

"As the appeal of careers with new-car and -truck dealerships grows, so do the opportunities for these businesses to attract top talent," said John Lyboldt, NADA's vice president of dealership operations.

"This comprehensive and timely study on the dealership workforce is an invaluable resource for any dealer to gain an edge on the competition in that effort," he added.

The key findings detailed in the 2014 Dealership Workforce Study Industry Report, based on 2013 data, include:
Weekly Earnings Higher Than Most Private Sector Businesses - With weekly median earnings of $976 in 2013, dealership employees earned 25 percent more than the median weekly earnings of $782 for the U.S. private sector workforce.
Weekly Earnings Grow at Slower Pace - Median weekly earnings grew at 1.3 percent - a slower pace than the 3.7 percent rate in 2012.
Turnover Up Slightly, Still Less Than Private Sector Average - Total dealership employee turnover increased one point, from 35 to 36 percent, compared to 42 percent nationally for private sector employees.
Sales Consultant Turnover Highest - Sales consultant remained the highest turnover position at dealerships, with 66 percent turnover - an increase of four points.
Gen Y Employees on Rise - Of new hires, 47 percent were Gen Y, who now make up 27 percent of the dealership workforce - up four points from the previous year's 23 percent.
Gender Gap Unchanged - Of active payroll employees, 17.7 percent were women, consistent with the previous year's data.
Work-Life Balance Improving - The percentage of dealerships that schedule employees to work more than 45 hours per week has dropped significantly over the three years of the Study, with only 13 percent of dealerships surveyed scheduling sales consultants to work more than 50 hours and 16 percent scheduling service advisors for those hours. 
ESI Trends, led by president and founder Ted Kraybill, designed the Dealership Workforce Study, completed the data collection and produced the Industry Report.

"The report shows a growth industry with strong earning opportunity in a changing work environment," said Kraybill. "And although the industry is often characterized as a 'high-turnover' work environment, actual turnover at new-car dealerships is significantly less than the private sector average.

"Only at the sales consultant position does turnover exceed the national average, but many dealerships are taking important steps to address that challenge, such as reorganizing their staffing models to reduce total hours and focusing on team-based incentives," added Kraybill.

In addition to the Industry Report, a separate individualized report (Basic Report) is offered at no charge to participating dealerships to compare their numbers against aggregate data on a regional and national basis. Participants may also purchase an individualized report (Enhanced Report) that further compares their dealership's data against data for their franchise and state. These reports, like the Industry Report, are prepared by ESI Trends.
 
To purchase the 2014 Dealership Workforce Industry Report, sign in to www.nadauniversity.com and go to the NADAU Store, or call (800) 557-6232.
 
The opportunity to participate in the 2015 study will open to NADA and American Truck Dealers members at the 2015 NADA Convention & Expo in San Francisco, from January 22-25.
Media Contacts
Image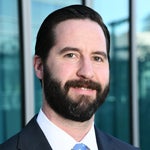 Jared Allen
Vice President, Communications