NADA: Though Constitutional, Health Care Law Still Hinders Dealers' Ability to Provide Good Benefits, Jobs
WASHINGTON (June 28, 2012) - In response to today's Supreme Court decision to uphold the primary provisions of the Affordable Care Act (ACA), the National Automobile Dealers Association (NADA) released the following statement:

"Although today's ruling by the Supreme Court appears to uphold the majority of the Affordable Care Act, it remains a flawed law. Keeping and retaining highly skilled and trained employees is a priority for all auto retailers. Dealers strive to provide their employees with the most affordable health care plans available that best fit their needs. Each year, it becomes increasingly challenging for dealers to find the most affordable health insurance plans with the best coverage.

"Since the passage of ACA, health insurance costs have continued to rise, and compliance has become more complex. The resources that dealers must put toward meeting these new health care mandates prevent them from growing their businesses and, in many cases, hinder their ability to offer quality health care plans to their employees. While today's decision did not strike down most of the ACA, Congress should revisit this law to ensure that dealership employees are not forced out of employer-based health care plans."

Editor's note: NADA will provide further guidance to its membership after the impact of the Supreme Court's 193-page decision has been fully analyzed.
Media Contacts
Image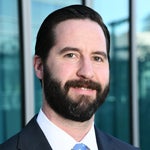 Jared Allen
Vice President, Communications
Image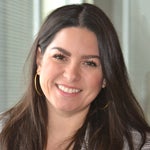 Juliet Guerra
Director, Media Relations