NADA Statement in Response to FTC Complaint Against Bronx Honda
TYSONS, Va. (May 29, 2020)—NADA released the following statement in response to the Federal Trade Commission's (FTC) May 21, 2020, complaint against Bronx Honda in U.S. District Court in New York:
The allegations raised by the FTC against Bronx Honda are abhorrent, and NADA vehemently opposes discriminatory practices of any kind. There is simply no place for discrimination of any kind in auto sales, finance or any other business environment. Discriminatory actions such as these by even a single member of a dealership staff give every dealer in America a black eye. And they should give every dealer in America an equal measure of concern.
The NADA Fair Credit Compliance Policy and Program, developed in conjunction with the National Association of Minority Auto Dealers (NAMAD), and the American International Automobile Dealers Association (AIADA), reflects an unambiguous commitment to fairness and to strictly abiding by all anti-discrimination laws. This is why NADA continues to encourage all dealers to adopt this voluntary policy at their stores. Notably, the FTC included in the Bronx Honda consent order many of the elements of the NADA/NAMAD/AIADA Fair Credit Program.
The Bronx Honda case also serves as an important reminder to everyone – from dealers to customers to consumer advocates – that discrimination is illegal and fully enforceable under numerous laws and regulations, as the FTC has made clear with this action.
NADA would again remind all dealers that implementing the Program not only reduces their discrimination liability risks under ECOA, but also demonstrates to their customers, their communities, and regulators their commitment to upholding both the letter and the spirit of our nation's fair lending and anti-discrimination laws.
Media Contacts
Image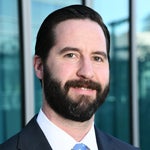 Jared Allen
Vice President, Communications
Image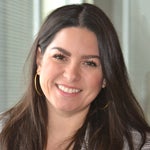 Juliet Guerra
Director, Media Relations