NADA Statement on Congressional Failure to Pass Auto Relief
[Attribute the following statements to NADA Chairman Annette Sykora. Sykora is owner of two multi-franchise dealerships in Texas.]

"NADA is very disappointed that Congress failed to pass legislation to stabilize the auto industry. We are encouraged, however, by today's statement from the White House that it will consider use of the TARP program 'to prevent a collapse of the troubled automakers.' We agree with the White House that it would be 'irresponsible to further weaken and destabilize our economy.' Failure of an automaker would have a domino effect on dealers and suppliers. Bankruptcy would further threaten the availability of credit for dealers for consumer purchases and financing the vehicle inventory on their lots."

According to analysts, the damage from a bankruptcy in the auto industry would be "catastrophic" to the nation's economy. NADA is urging all its dealer members to call the White House Comment Line at (202) 456-1111 or email comments@whitehouse.gov, and urge that quick action be taken to provide the necessary funding to prevent a collapse of America's auto industry.
Media Contacts
Image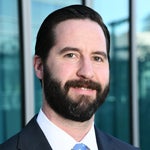 Jared Allen
Vice President, Communications
Image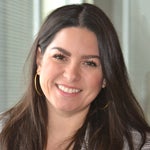 Juliet Guerra
Director, Media Relations