NADA Statement on Auto Innovators' EV Charging Infrastructure Principles
TYSONS, Va. (Sept. 2, 2021)—NADA on Wednesday released the following statement in connection with the Alliance for Automotive Innovation's EV Charging Infrastructure Principles:
America's franchised new-car dealers are all-in on EVs, and more importantly are absolutely essential to the widespread adoption of EVs by mass-market car buyers. Dealers are making massive investments in the charging stations, training and equipment that will be necessary to sell and service the dozens of exciting new EV models that are coming to showrooms over the next few years – including the many new EVs that are being built for the bulk of the American car market. Buyers of these next-generation EVs will need even more assurance than current EV owners that their transition away from ICE drivetrains will be a smooth one. An expansive and convenient nationwide recharging network is a key component of any successful transition for millions of future EV buyers, and we are working closely with their automakers to ensure a smooth transition for consumers from ICE vehicles to EVs.
Media Contacts
Image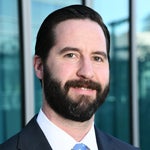 Jared Allen
Vice President, Communications
Image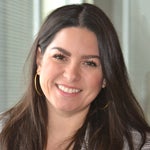 Juliet Guerra
Director, Media Relations