NADA Responds to California ZEV Announcement
TYSONS, Va. (Sept. 25, 2020)—NADA released the following statement in response to California Governor Gavin Newsom's Executive Order to ban the sale of new gasoline-powered vehicles in 2035:
America's new-car and -truck dealers are excited for the day that electric and other zero-emission vehicles (ZEVs) will replace internal combustion engine (ICE) vehicles. ZEVs are cleaner and more efficient than ICE vehicles, but a host of obstacles must be overcome before ICE vehicles can be removed from the consumer choice list. Those obstacles include high battery costs that currently place ZEVs out of the reach of most consumers, a lack of plentiful, dependable and fast recharging stations, an electrical grid that is not robust enough to support mass numbers of EVs, and a large consumer base that is not currently willing or able to abandon a century of driving dependable and affordable ICE vehicles.
An amazing lineup of all-new ZEVs will be introduced by our automaker partners in the next two to three years. But ZEV adoption is about far more than just the vehicles. Franchised dealers working with their automaker partners, local communities and customers will be able to overcome all the ZEV obstacles, but it will take time, investment, determination and cooperation – not an arbitrary deadline.
Media Contacts
Image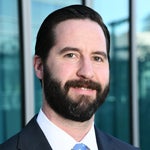 Jared Allen
Vice President, Communications