NADA Releases New Video on the Benefits of Price Competition in Auto Retailing
McLEAN, Va. (Oct. 30, 2014) - Fierce competition among America's franchised auto dealers benefits car buyers by driving down retail costs on both vehicle prices and financing rates, says the National Automobile Dealers Association in a new animated video released today as part of its "Get The Facts" initiative.

Car buyers benefit when multiple dealers compete for their business, and because dealers have relationships with multiple lenders they often provide car buyers with better financing rates than they can get on their own, NADA says.

The video also addresses several misconceptions about automotive retailing.

"Dealers see a net profit on new cars of less than 1 percent. Compare that to other goods, like furniture, which sees margins of 40 percent or more between the factory and store," NADA says. "Dealers' profits are so low because competition forces them to drive prices down-competition that wouldn't exist if factories owned their own stores."

NADA's "Get The Facts" initiative is designed to inform policymakers, opinion leaders and the media about the numerous benefits of the dealer franchise network through a variety of multimedia resources and videos available at www.nada.org/GetTheFacts.
Media Contacts
Image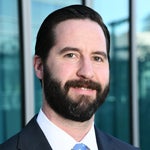 Jared Allen
Vice President, Communications