NADA Refutes CFPB Proxy Methodology Report
McLEAN, Va. (Sept. 22, 2014) -- In response to the Consumer Financial Protection Bureau's white paper released last week concerning the use of proxy methodology to identify potential discrimination in indirect auto financing, the National Automobile Dealers Association issued a four point rebuttal:
The scope of CFPB's white paper is very limited. It is confined to an analysis of how the CFPB determines the probability that a consumer is a member of a particular group. It does not address how the CFPB uses those probabilities to calculate either pricing disparities or the margin of error surrounding those disparities.
The CFPB's white paper also does not address the essential question of what analytical controls the CFPB uses to ensure the consumers it is comparing are "similarly situated."
With regard to probabilities, the CFPB's testing indicates that, frequently, its proxy method, Bayesian Improved Surname Geocoding (BISG), fails to accurately reflect the consumer's actual race or ethnicity.
Importantly, the white paper does not reveal how the CFPB corrects these problems to ensure its classification of consumers is accurate.
"Concerning the CFPB's proxy methodology report, many of the questions that Congress and others have asked remain unanswered," said NADA, the National Association of Minority Automobile Dealers and the American International Automobile Dealers Association in a statement last week. "We look forward to rigorous peer review to ensure that the tools the CFPB is using to address fair credit concerns may actually accomplish its goals."

In March 2013, the CFPB issued guidance that threatens to eliminate the flexibility of dealers to discount the interest rate offered to consumers to finance vehicle purchases. The CFPB claims that negotiated interest rates between dealers and their customers create a significant risk of unintentional "disparate impact" discrimination.

"There are legitimate, market-based reasons for disparities in interest rates - from monthly budget constraints, to the presence of more competitive offers, to inventory reduction considerations - all of which are nondiscriminatory and all of which can be documented in the transaction," added NADA, NAMAD and AIADA, the three trade groups that represent U.S. new-car dealers.
Media Contacts
Image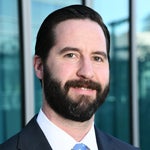 Jared Allen
Vice President, Communications