NADA President Brady Accepts New Executive Position with Phillips 66
McLEAN, Va. (July 30, 2012) - Phillip D. Brady, president of the National Automobile Dealers Association, has been named senior vice president of Government Affairs for Phillips 66 (NYSE: PSX).

"This opportunity comes at a tremendously exciting time in the energy industry," Brady said. "However, there certainly are mixed feelings as it has been a genuine privilege and pleasure to serve as president of NADA. I have the highest regard for the new-car and -truck dealers of this country who are the ultimate entrepreneurs. I'm particularly proud of the fact that for the past 10 consecutive years more than 90 percent of the dealers in this country have been members of NADA, giving us a grassroots constituency second to none."

Brady has been president of NADA for the past 12 years. 

"Phil has had a profound impact on the auto industry, successfully leading our association through tumultuous and virtually unprecedented times," said Bill Underriner, NADA chairman. "Phil has been particularly effective advancing dealer interests in the legislative arena, responding to the governmental and industry challenges that have increasingly faced the dealers in this country. He will be very hard to replace."

Brady was named a "Government Affairs All-Star" by Automotive News in 2003. He was inducted into the Automotive Hall of Fame in 2007.

Phillips 66, based in Houston with 14,000 employees worldwide, successfully separated from ConocoPhillips in May of this year. Brady, who will be based in Washington, will be responsible for the company's federal, state and international policy and governmental affairs efforts. He will join Phillips 66 in August.

In his career, Brady served in senior White House positions for President Ronald Reagan and President George H.W. Bush. He also served as General Counsel at the U.S. Department of Transportation, and in senior positions with the U.S. Department of Justice and the U.S. Congress.

Underriner will form a Search Committee immediately to find a new NADA president.
Media Contacts
Image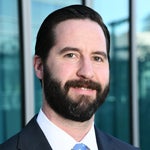 Jared Allen
Vice President, Communications
Image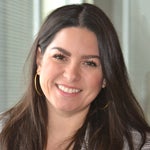 Juliet Guerra
Director, Media Relations