NADA Praises President Trump, Congress for Passing New Tax Reform Law
TYSONS, Va. (Dec. 23, 2017) -- The National Automobile Dealers Association (NADA) today praised President Donald Trump, Speaker Paul Ryan and Majority Leader Mitch McConnell, for passing its sweeping pro-growth tax law, the Tax Cuts and Jobs Act of 2017. The new law represents the first major tax reform effort since 1986.

The new law, which will lower and simplify business tax rates, will encourage capital investment and spur job creation nationwide. Critically for new-car dealers, the new law includes an amendment from Sen. Rand Paul (R-KY), which preserves full deductibility for floorplan interest – key to the dealer business model which requires holding new and used vehicle inventory.

"We congratulate President Trump, Speaker Ryan and Leader McConnell for their leadership to reform the nation's tax code," said NADA President Peter Welch. "This law will encourage capital investment, spur new hiring, and invigorate entrepreneurship nationwide. America has been awaiting this type of pro-growth reform for a generation, and we praise President Trump and leaders in Congress for their leadership."

"We are also grateful for the efforts by Senator Paul to preserve 100 percent deductibility of floor plan loan interest," continued Welch. "Today's automotive industry functions on the premise that local dealerships hold inventory, and Sen. Paul's amendment will ensure the continued flow of vehicles into dealerships for our customers."

The new law will lower taxes on businesses and individuals, and includes a number of pro-growth features, including a deep reduction in the corporate tax rate, full expensing for five years, and lower individual tax rates.
Media Contacts
Image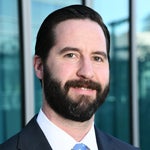 Jared Allen
Vice President, Communications